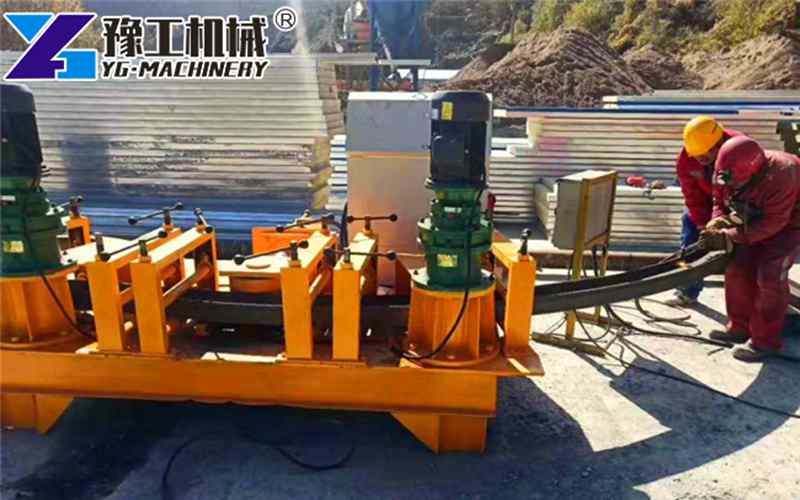 YG I Beam Bending Machine works very well! Powerful tool!Price Affordable! Recommend!

Ismail from Indonesia
YG H/I Beam Bending Machine for Sale
The I-beam cold bending machine is a special bending machine for processing steel arch support frames. The processed steel arch frames can be widely used in the engineering construction of railways, highways, and hydraulic tunnels, and can also be used as bridges, large factory buildings, etc.
Technical Parameters
| | |
| --- | --- |
| Product model | YG-250 |
| Profile specifications | 14-25 I-beam |
| Cylinder advancing speed | 3-3.5mm/s |
| Rotation speed of the roller | 7r/min |
| Maximum pressure of hydraulic system power | 25mpa |
| Total power | 8.4KW |
| Cylinder power | 4KW |
| Driving wheel motor | 2.2KW*2 |
| Minimum bending radius | 1.8m |
| Weight | 2200kg |
| Dimensions | 2760*1639*1360mm |
Contact us to get the I beam bending machine price now.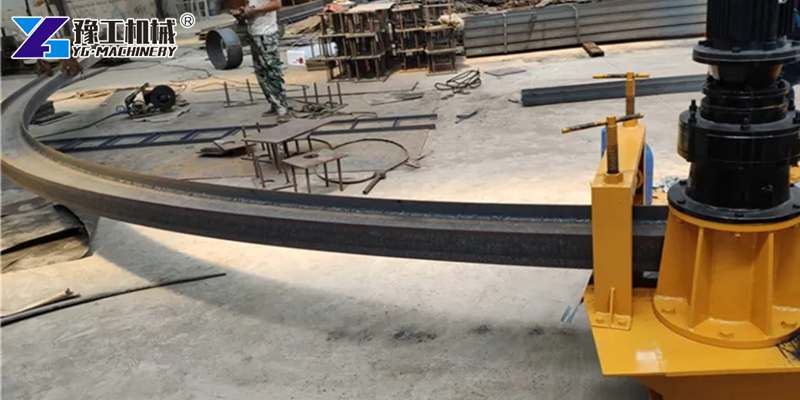 The machine has the advantages of high dimensional accuracy, small distortion and deformation, smoothness, and even arc. According to the different needs of users, our company can match different parts to realize cold bending processing of steel rails, I-beams, H steels, square tubes, rectangular tubes, and other materials. It has the advantages of high efficiency, easy transportation, and convenient operation. It is an ideal cold bending machine for steel arch cold bending.
Scope of use of the I beam bending machine
Project scope: excavation support, arch bridge skeleton construction, expressway curve fence, mine roadway support, granary shed construction, plant skeleton construction, culvert support, inclined shaft support, water conservancy, and hydropower engineering construction, and other Steel beam arch under construction.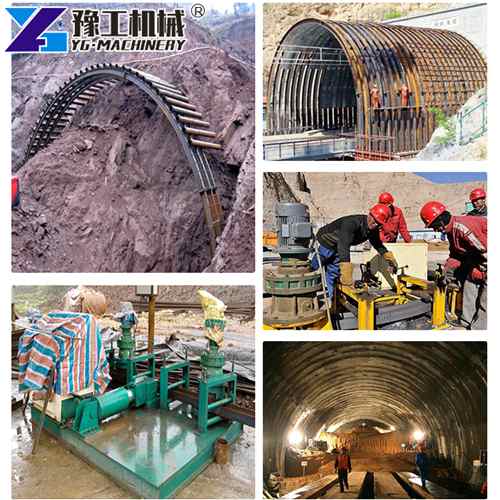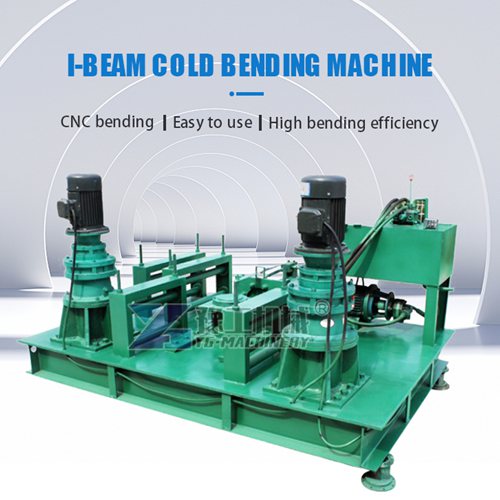 Steel range: I-shaped steel, channel steel, U-shaped steel, H-shaped steel, angle steel, C-shaped steel, track steel, and some non-standard special-shaped steel.
The bending radius can reach 2 meters.
The range of bending arc length can bend steel with a length of 4 meters.
How to use and operate the I-beam cold bender/H-beam cold bender correctly?
Before using the cold bending machine, check whether the circuit of the cold bending machine and the hydraulic oil of the body are abnormal.
The processing site of the cold bending machine must have enough steel turnover space.
The operators must undergo pre-job training to fully understand the structure and working principle of the cold bending machine.
Strictly follow the operating procedures during operation, and do a good job in the maintenance and use records of the cold bending machine.
Special personnel regularly and at fixed points to lubricate the cold bending machine in a targeted manner.
The I-beam bending machine must be kept clean after the operation is completed.
The parts with severe wear should be replaced in time, and the maintenance personnel should be regularly maintained and maintained. Note that the hydraulic oil should not be lower than the liquid level of the hydraulic oil window. The rollers and roller bearings should be filled with butter in time, and the pressure rollers should be used in time.
Always apply anti-rust oil on the sliding side to prevent the cold bender from rusting.
I beam Bending Machine Price
Are you looking for an H-beam bending machine? Please leave your requirements here and our sales manager will contact you and recommend you the machine model for you.