Summary: How to choose Hydraulic excavators? Crawler type or wheel type? 10 Ton or 30 ton? Read this guide. Check our YG 30 ton excavator for sale.
Excavator is also named Hydraulic excavator, boom excavator, or power shovel. Two types: wheeled excavator for sale and crawler shovel excavator. There is a rotatable turntable that can connect the operator platform, engine, hydraulic system, and boom. The boom can imitate human acts and use different tools. The common type is used for digging the ground. You can check here all the Excavator attachments here.
An excavator is a necessary machine for the construction site or earthworks, meanwhile, it is suitable for handling of bulk materials, demolition, mining, quarrying, and forestry. Are you looking for an excavator for your forthcoming contracted projects? Please contact us to get a quote.
YG 30 Ton Excavator For Sale | Crawler Type
We provide 5-ton, 8-ton, and 10-ton mini excavators for sale, 20-ton excavators, 25-ton excavators, 30-ton excavators, 50-ton excavators, and 100-ton excavators. It can be equipped with many attachments, so it can use as rock breakers, pliers, grapples, handling forks, demolition tools, etc.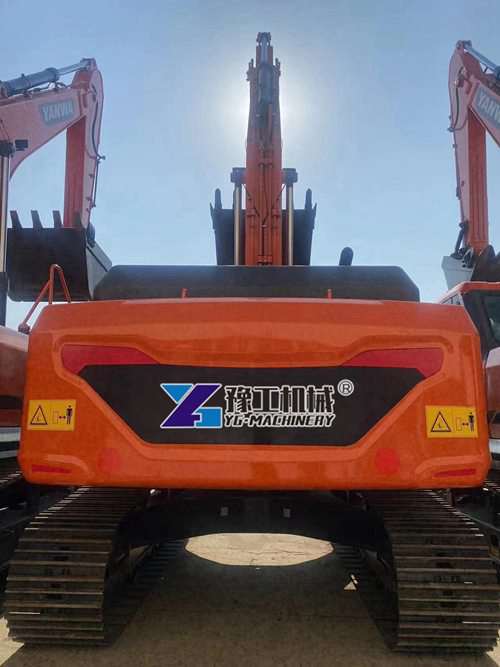 Technical Parameters
YG360-LC CRAWLER EXCAVATOR
Main parts brands:
Main pump
Kawasaki k5v180 (Japan)
Rotary part
Korean Eaton motor + Doosan original reducer
Main valve
KYB / Japanese
Walking motor
Star / Korean
Basic Technical Data
Operating Weight
33100kg
Standard Capacity
1.6m³
Slewing Speed
10.3r/min
Traveling Speed(high/low)
5.5/3.3km/h
Max. Drawbar Pull
283kN
Digging Force of Bucket
207kN
Digging Force of StickkN
175kN
Engine
Engine Manufacturer
ISUZU
Engine Model
6HK1
Rated Power
190.5/2000kW/rpm
Displacement
7.79L
Emission Standard
EU Stage II
Dimensions
Length
11335mm
Width
3190mm
Height
3535mm
Tail Slewing Radius
3522mm
Track Gauge
2590mm
Length of Track On Ground
3930mm
Operating Range
Max. Digging Radius
10865mm
Max. Digging Reach
10680mm
Digging Depth Max.
7140mm
Max. Digging Height
9875mm
Max. Dumping Height
6845mm
Oil volume
Fuel tank
460L
Hydraulic tank
295L
engine oil replacement
42L
Coolant
42L
30Ton Excavator For Sale Features
This Excavator can rotate 360 degrees infinitely.
One bucket digs 1.6 cubic meters.
Equipped with a steel crawler chassis, this crawler excavator can carry a larger load.
Advantages: strong off-road ability, strong passing ability, strong load-bearing capacity, strong climbing ability, good stability, and durability.
Disadvantages: relatively bulky, difficult to control, slow walking speed, high fuel consumption, fast wear of parts, and great damage to the ground surface.
Applicable working conditions: soft and wet ground, such as mud, mud, swamp.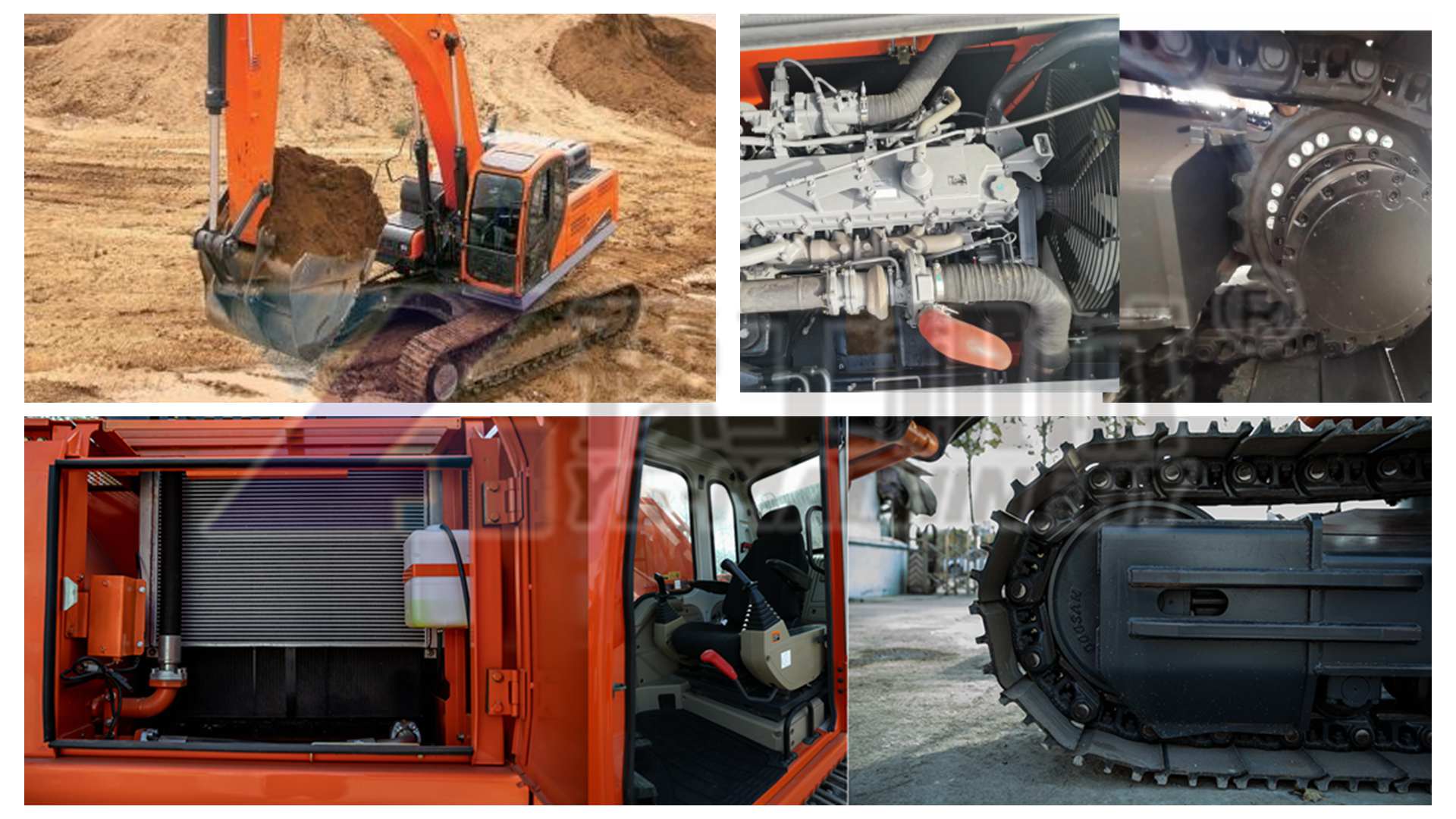 How to choose the excavator suitable?
As we have presented from the beginning, there are two types of excavators. Wheel excavator and crawler excavator? Which one is more suitable for you? How to choose the model? Below is a guide when you are considering buying excavators.
If you must use your excavator on uneven or soft ground, you can choose a crawler excavator.
Rubber-tired excavators travel at significantly higher speeds, around 35 km/h, making them more suitable for uses where the excavator must be mobile.
The main selection criteria for an excavator are its size and power. The size is relative to the working weight. For example. we need a 10 ton excavator. A variety of sizes are available: from the smallest models of less than 1 ton to surface mining excavators of more than 100 tons. Choose the size according to your needs. The small one can not satisfy your requirements. But the big one is too expensive.
Another important factor is power. It provides power for the hydraulic system. Most excavators have a diesel engine. So you should think about pollution. Excavators must comply with the current anti-pollution standards of the country in which they are used, such as the classification system in the United States and the emission standards in Europe.
Once you have determined the main characteristics of the desired excavator, you can also choose an excavator based on criteria such as ergonomics of the driving position, comfort, work aids, or noise level.
Leave your requirement by clicking the button below, and we will contact you as soon as possible to offer you a suitable machine.
Read also: H-beam Hydraulic Pile Extractor
New Trends
Although the diesel-powered excavator is still a good choice for most construction sites, you can find out newly designed hybrid excavators and battery-powered 100% electric excavator models. In the future, battery-powered 100% electric excavators must dominate the market. Reason: Without a diesel engine, these excavators operate with extremely low noise and no emissions at all, making them ideal for urban construction sites.