YG-32 is a professional steel sleeve connecting equipment. What is the machine used for? How much is a steel bar cold extrusion press machine? In this article, we will introduce all details about the High-Pressure Rebar Cold Extrusion Press Machine.
Related Article: Steel Bar Straightening And Cutting Machine for Sale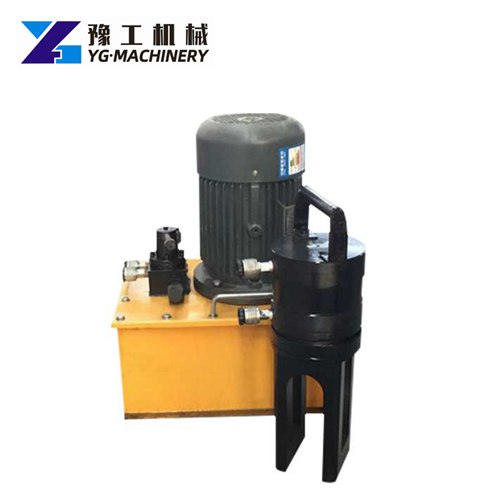 Easy Operate Steel Bar Cold Extrusion Press Machine for Sale
The steel bar cold extrusion press machine is equipment that can connect the two rebars for the integration of equipment. It is commonly used for construction engineering, reinforced concrete structure construction, high-rise frame buildings, ordinary highways, expressways, ordinary railways, high-speed railways, tunnels, bridges, airport construction, flood control dams, earthquake-resistant buildings, ocean breakwater dams, etc.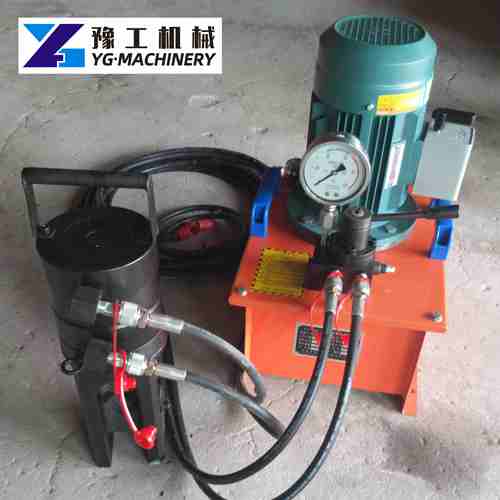 Technical Parameters
| | |
| --- | --- |
| Model | YG-32 |
| Crimp size | 16-32mm |
| Working stroke | 45mm |
| Pressure | 63MP |
| Motor power | 4Kw/380V |
| Weight | 120KG |
| Oil pump size | 800*600*800mm |
| Squeeze clamp size | 500*170*200mm |
The cold extrusion connection of steel bars is a joint formed by inserting the steel bars to be connected into an extrusion sleeve and squeezing the sleeve with extrusion pliers to produce plastic deformation and tightly pressing the surface of the ribbed steel bars. Extrusion equipment consists of the ultra-high pressure pumping station, high-pressure oil pipes, extrusion tongs, and compression molds to complete the extrusion connection.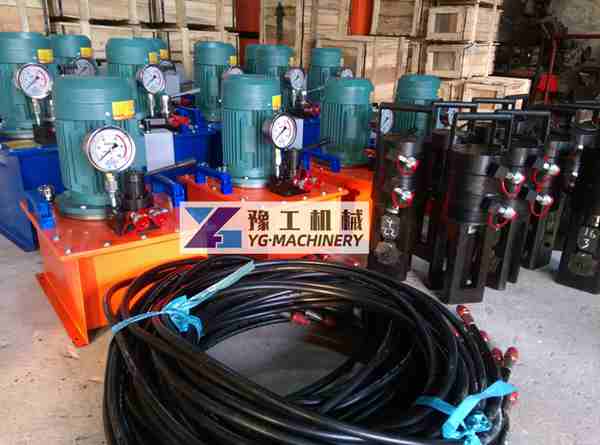 Features of Rebar Cold Extrusion Machine
Easy to operate
Quick construction speed.
Can connect reinforcing bars in all directions.
Good connection reliability and 100% connection rate.
The construction is not affected by the weather.
The inspection is convenient, and only the extrusion trace can be measured to determine whether it is qualified or not.
For the high-pressure Steel Rebar Connect Cold Extrusion Press Crimping Machine Price, you can click the button below to get a free quote.
Advantages of Steel Bar Cold Extrusion Machine
Compared with the traditional lap joint and welding technology, this technology has a lot of advantages:
The joint quality is stable and reliable.
The machine can be used all day and is not affected by the environment.
The joint has good shock resistance and low-temperature resistance.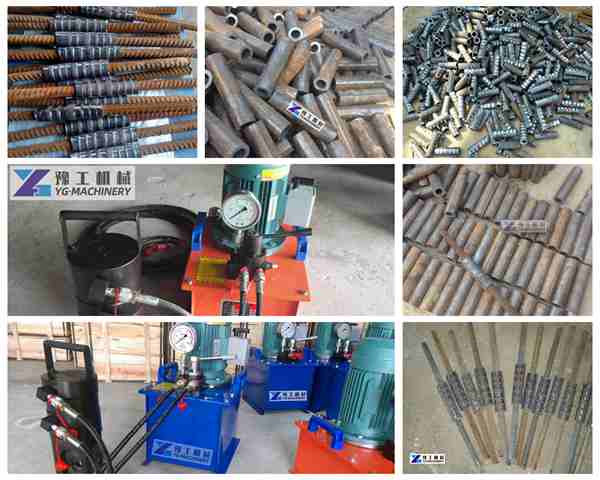 Rebar Machinery Manufacturer – YG Machinery
YG Machinery is a leading manufacturer of all types of construction machinery used in construction work. We have over 20 years of experience in the domain of machinery. If you have a request to buy a civil construction machine, you can first ask for a quote from YG Machinery. We can design and manufacture civil construction equipment depending on the size of the work and the economy of your project.
For any questions, please leave your messages below and we will reply to you as soon as possible.