Excellent performence until now. The most important thing is after sales service when i bought a machine from China, they did it very good, when i tell i need a parts then sent it by air imediatly.

Antoni
Antoni is CEO of a trading company in Spain. He has some customers who need mini excavator. Antoni contacted many suppliers of mini household excavator from China. After comparing these suppliers, he made a decision to buy 10 sets of 1.8 tonne excavator from YG Machinery.
1.8 tonne Excavator for sale Price in Spain
Maximum digging depth: 2050mm
Maximum ground excavation radius: 3820mm
Operating weight: 1.8 tons
Engine brand: Yanmar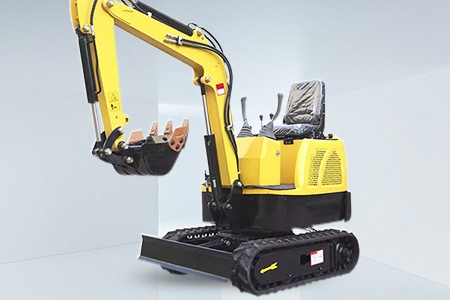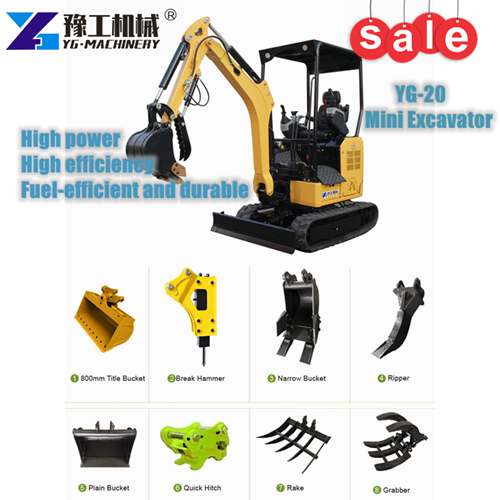 We offer a variety of attachments for this 1.8 tonne mini crawler excavator to increase the flexibility and possibilities of your work.
Compliant with EU Phase V emission levels.
Mini crawler excavator is suitable for drilling rocks, digging soil in orchards, farms, greenhouses, breaking roads, raking and grabbing wood. It has light weight and compact structure and can operate in tight spaces. Contact us to get a free quote now.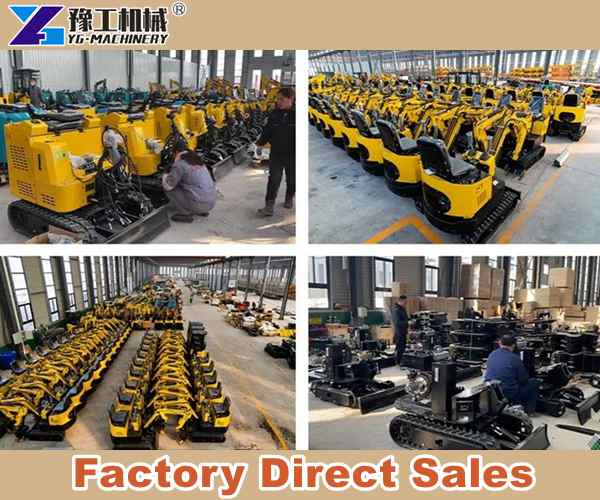 Features of 1.8 tons rubber track excavator
The standard reversible folding protective frame meets the EU Fops/Tops safety certification requirements and provides safety protection for drivers.
Relying on simple single-handle control, the chassis width can be narrowed to 750mm to adapt to narrow spaces. Instead, extend the chassis width to 1000mm to increase the stability by 15%. You can even use a hydraulic breaker on a small excavator.
Each working pipeline adopts a transitional connection at the root of the boom, which is easy to repair and replace. The exposed pipelines that are prone to collision or scratching are protected by steel sheaths, effectively extending the service life.
The reversible engine cover exposes most of the engine area, making maintenance simple and easy. Butter is filled centrally, and external pressure measuring joints are centrally installed.
With 3 lifting points, the crane can directly lift and transport, which is safe and simple.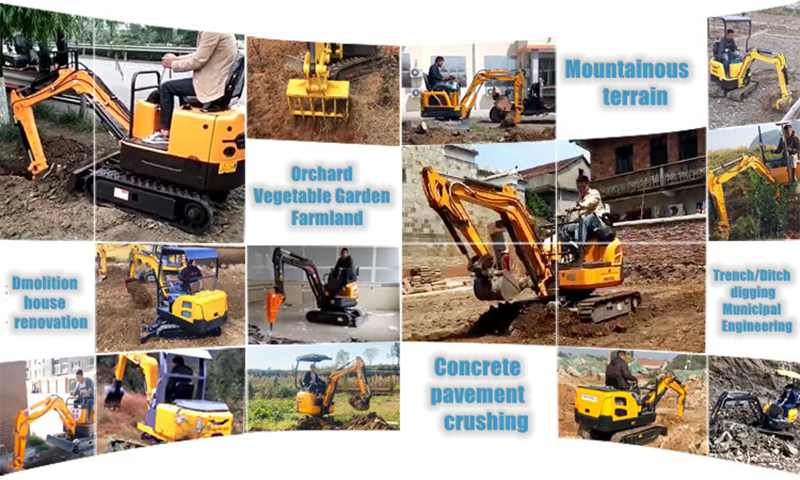 How to maintain the mini excavator?
In addition to normal maintenance, the maintenance methods of small hydraulic excavators in cold areas should also pay attention to the following two aspects:
Prevent freezing of walking parts. After completing the mission, flush the mud under the body with water and then park the machine on concrete or possibly drill air.
The common piston rod is antifreeze. At the end of operation, the piston rod of the hydraulic cylinder should be retracted to its limit. If the piston rod is exposed, the outer surface of the rod will be frozen by the accumulation of moisture in the air, possibly because the adhering soil freezes, causing damage to the end cap seal.
Secondly, the protection methods for hydraulic excavators in dusty workplaces include the following aspects:
The air filter should be cleaned at the end of the operation.
Clean any accumulated dust from heating equipment and oil cooler.
Always check the oil and use a hydraulic oil filter. Prevent dust from entering operating oil and fuel.
In the current car washing operation, do not let the dust attached to the car turn into dirt and accumulate