Our client from Malaysia ordered 5 sets of Drum cutter excavator attachments.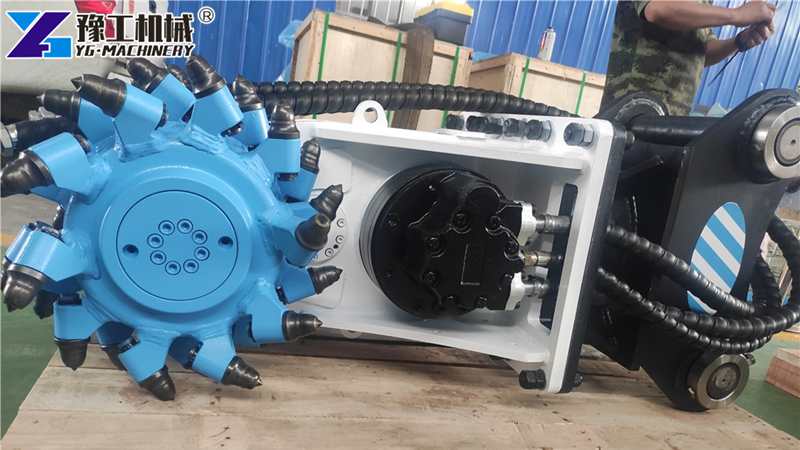 Are you also looking for a hydraulic milling machine for your excavator? Please leave your inquiry below and we will send you the price of the Milling head for the excavator.
Types of Drum Cutter for Sale
There are two basic types of Milling head for the excavator: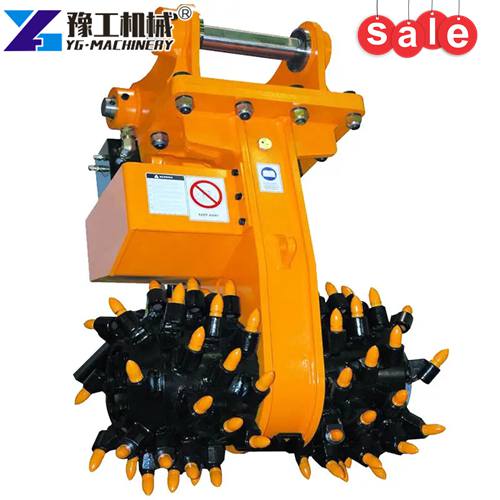 Horizontal Excavator Milling Machine
Horizontal milling head with two horizontally mounted milling wheels. In practical applications, horizontal excavator milling machines are used more.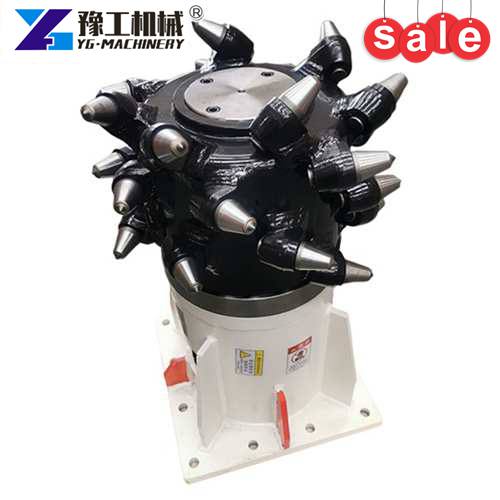 Vertical Drum Cutter – Milling machine
Vertical milling head with a vertically mounted milling wheel.
What are Drum Cutter Attachments for Excavators?
A drum cutter is a kind of attachment for excavator. It can cut rock, concrete, or frozen ground with rotating drums equipped with picks. It has different features such as no torsion system, wear-resistant plates, power boost, and high oil temperature reducing device.
The Rotary Horizontal Drum Cutter for the Excavator machine can be installed on any type of hydraulic excavator. It is easy to use and can effectively replace common configurations such as buckets, breakers, and hydraulic shears.
Technical Parameters
| | | | | |
| --- | --- | --- | --- | --- |
| Model | YG140 | YG160 | YG180 | YG240 |
| H | 650mm | 820mm | 830mm | 1395mm |
| W | 410mm | 650mm | 780mm | 960mm |
| D | 390mm | 460mm | 480mm | 620mm |
| Excavator weight | 5~10T | 10~15T | 15~21T | 20~24T |
| Max power | 22Kw | 45Kw | 55Kw | 65Kw |
| Speed | 0~120r/min | 0~100r/min | 0~80r/min | 0~90r/min |
| Flow | 40L/min | 100~110L/min | 130~180r/min | 200~250r/min |
| Max Torque | 3200N.m | 5400N.m | 5600N.m | 12800N.m |
Contact us to get a free quote for hydraulic milling head for your excavator.

Excavator hydraulic milling cutter – Applications
The excavator drum cutter is widely used in construction projects. For example, tunnels, dam bottom excavation, road artificial slope excavation, iron tower foundation, continuous underground wall stripping, coral stone excavation, weak foundation improvement, tree plant treatment, trench excavation, work in steel works, improvement of contaminated soil, asphalt stripping, quarry work, building demolition work, underwater excavation, canal expansion, permafrost excavation, etc.
Hydraulic Milling Drum Cutter for Excavator – For HSR
Hydraulic rock milling machines are capable of milling rock formations of low to medium hardness. It can replace on-site blasting work construction. This equipment is widely used in technical supervisors of limited on-site blasting work in infrastructure projects, such as high-speed rail lines, road slopes, and river embankments.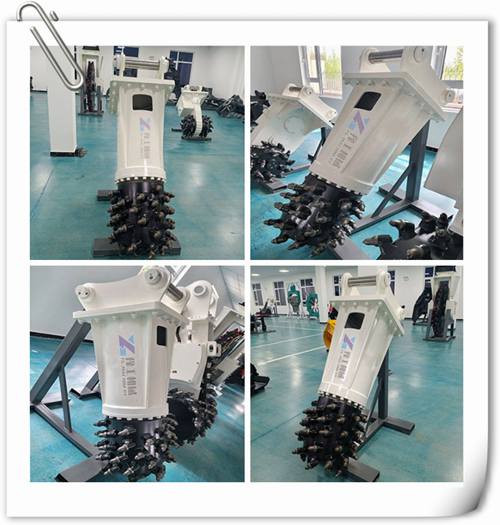 Drum cutter VS Hydraulic breaker | Difference
The drum cutter and hydraulic breaker are both hydraulic attachments that can cut or break rock, concrete, or frozen ground. However, they have some differences:
A drum cutter attachment for the excavator has rotating drums equipped with picks that spin at high speed to cut the material, while a hydraulic breaker has a chisel that strikes the material with high force.
A drum cutter can work in various angles and directions. But a hydraulic breaker is limited by the position of the chisel.
A drum cutter has low noise and vibration, while a hydraulic breaker has high noise and vibration that can cause damage to the excavator and the surroundings.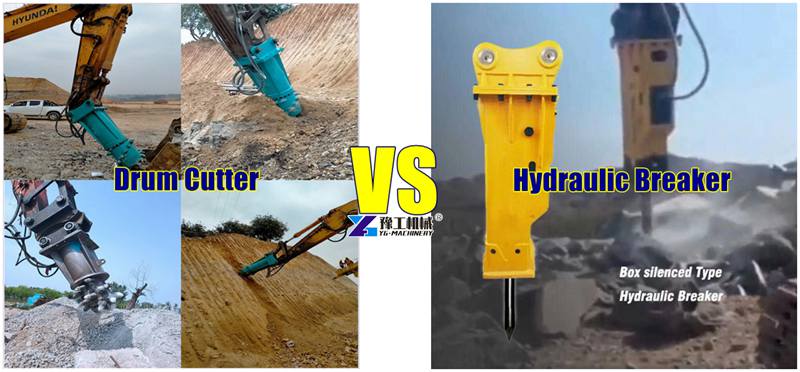 Drum cutting machine price
Excavator milling head is also called excavator milling machine, hydraulic milling machine, drum cutter, drum cutting machine, etc. The price of the hydraulic drum cutter depends on the specifications. Please tell us your excavator specifications and we will recommend you the suitable model.