Today, a customer from England ordered a Double cylinder hydraulic shears for excavator from us YG Machinery. If you also need this equipment, contact us by clicking the button below.
What is an Excavator Shear?
A hydraulic shear is a perfect machine for primary demolitions. They are mainly used to cut steel on demolition sites. We usually call them scrap shears.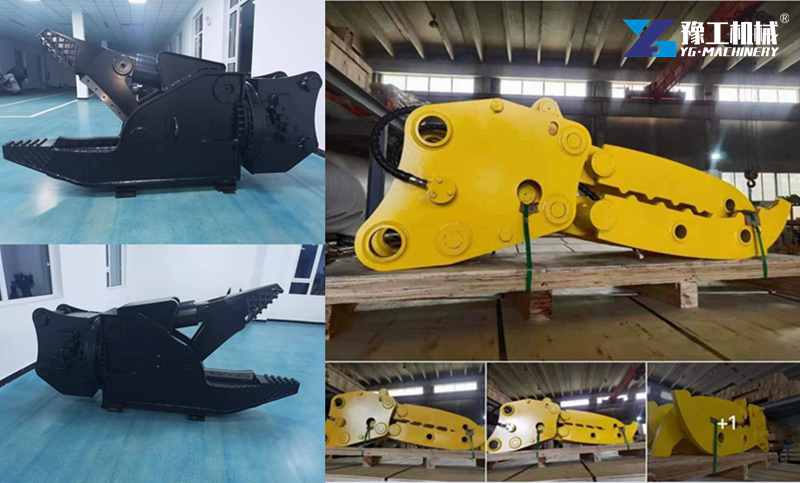 Hydraulic Shears for Excavator
Olecranon scissors, also known as hydraulic shears, belong to excavator building demolition attachments and are installed on the front end of excavators. Hydraulic Scrap Metal Shear is suitable for dismantling scrap cars, cutting steel bars, steel, tanks, pipes, and other scrap steel. This type of scissors is suitable for different operations, including the demolition of steel structures, the treatment of scrap steel, etc., which can cut iron materials, Steel, tanks, pipes, etc.
Mechanical olecranon scissors
Applications:
Recycling and shearing of scrap steel (small round steel, small iron sheet, small I-beam);
Requirements for choosing this product:
Small scrap steel mills, waste recycling stations, chemical plant demolition, renewable resource recycling companies, environmental protection demolition;
Working principle:
The mechanical eagle scissors are opened and closed by the forearm cylinder of the excavator. The shearing force is controlled by the forearm cylinder. Increasing the forearm cylinder assembly can properly strengthen the shearing force.
Advantages:
Low vibration, low noise, easy installation, the whole machine is light, easy to operate, and has become an essential tool for vibration-free demolition projects in the industry.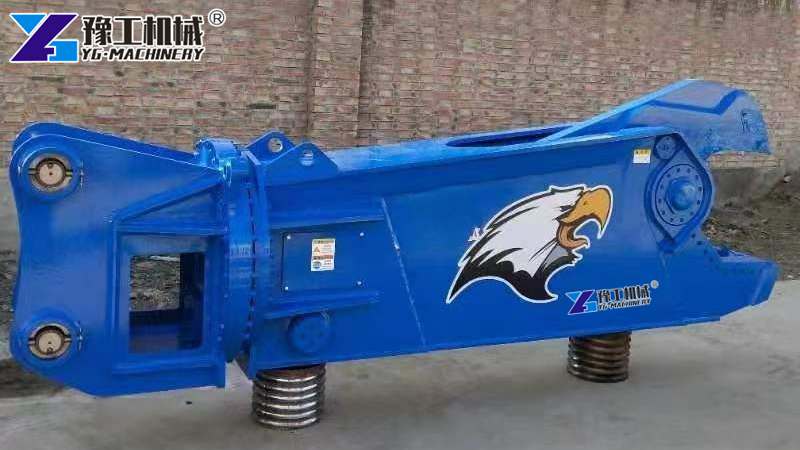 Rotary hydraulic shears
Complete product models:
YG series products are suitable for 3-70T excavators. (The tonnage of the excavator is not enough. the small arm of the excavator can be removed and connected to the large arm of the excavator).
Application industry field (application scope):
Scrap steel processing enterprises; Car dismantling plant; Steel structure plant demolition; Shipbreaking yard
Requirements for choosing this product:
Chemical plant demolition, cement plant demolition, steel plant demolition, automobile recycling companies, renewable resource recycling companies, environmental protection demolition, waste scrap steel recycling stations;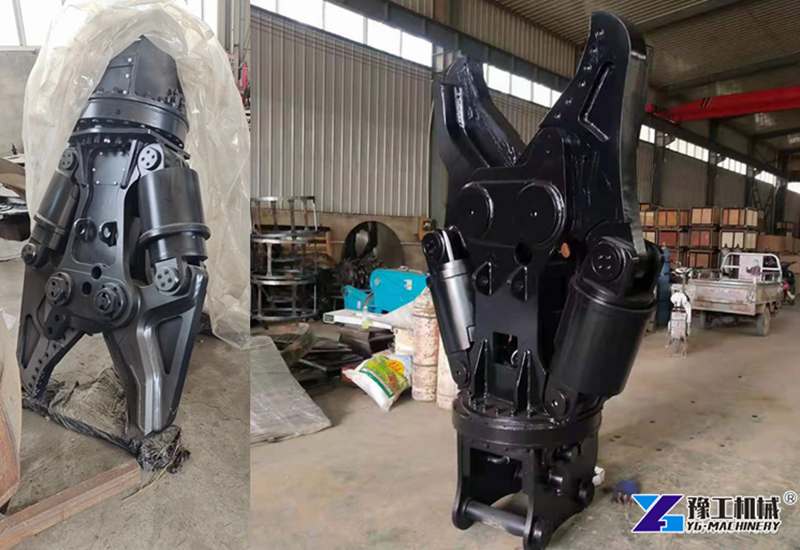 Double cylinder hydraulic shear
This is the model that one of our customers choose this time.
The mouth of the double-cylinder scissors is straight, and it is easier to feed materials. Compared with other types of iron cans, it has more advantages in high-demolition and shearing iron cans.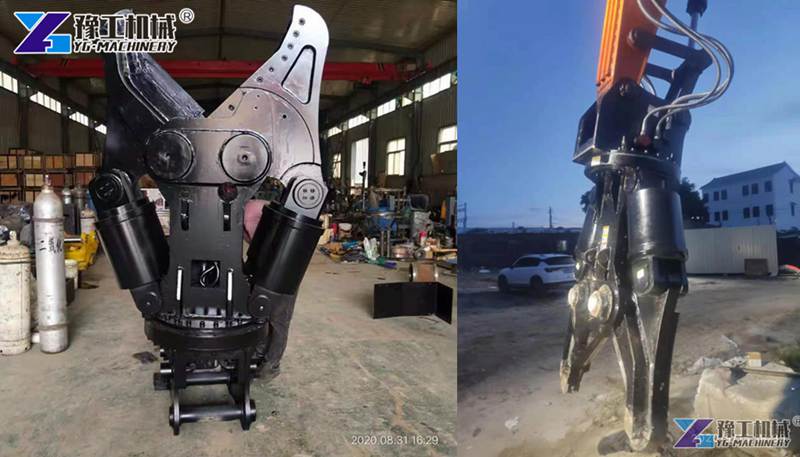 Vehicle Scrapping Shear
It is suitable for dismantling small family cars, small agricultural vehicles, vans, etc., but this Vehicle Scrapping Shear is not suitable for large trucks. They are highly specific and relatively cheap.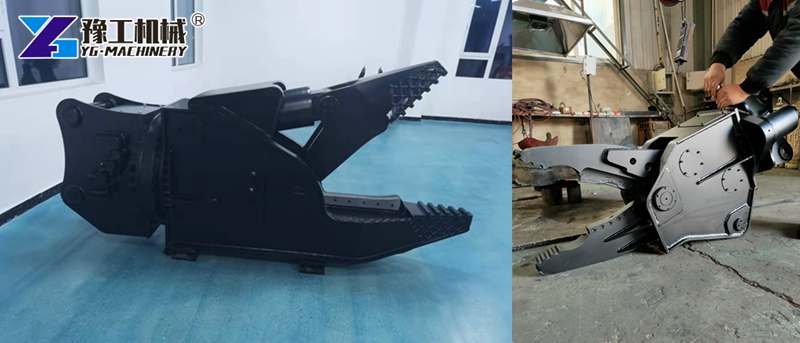 Now, you must know how to choose the excavator shears. Are you looking for excavator shear attachment? Please leave your messages below. Our sales manager will send you the excavator shears video, pictures, etc. as soon as possible.
Besides the hydraulic shears, we have also other attachments for excavators, such as pile driver machine, pile breaker, Gravel tongs, wood tongs, stone tongs, bucket tongs, thumb tongs, soil scarifiers, etc.