Pipe Shrinking Machine is widely used in pipe fittings docking, automobile tubing, duct, water pipes, air conditioning pipes, and other parts of the processing and forming, is the ideal steel pipe end forming processing equipment.
Read also: YG-250 Hydraulic Automatic CNC I/H Beam Cold Bending Machine
YG 15-65mm Automatic Steel Pipe End Shrinking Machine for Sale | Withhold/without trace
YG Automatic Mini Pipe Shrinking Machine is suitable for the withholding of various engineering high and low-pressure hoses, air pipes, water pipes, cable joints, and air conditioning pipes. It is widely used in vehicles, construction machinery, home appliances, welding and cutting equipment, and other industries.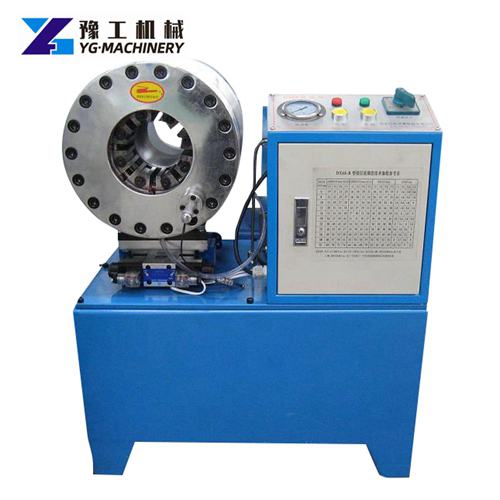 The use of shrinking machines is becoming wider and wider, and the demand for shrinking machines is also increasing. Therefore, the scale of the pipe end forming machine is required at present.
YG Machinery provides several types of tube reducer machines: YG-48 Vertical, YG-48 Horizontal & Vertical, and YG-58.
Main technical features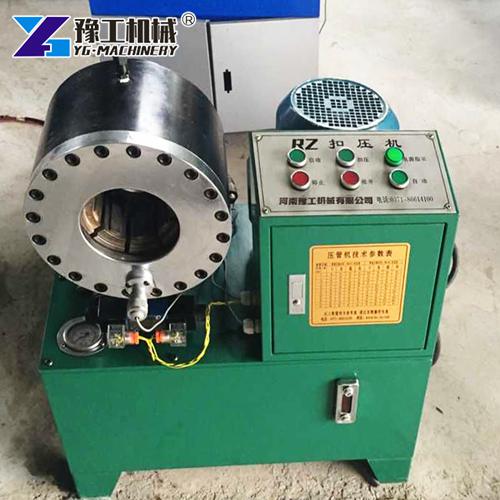 Functions of the Tube Reducer Machine
YG-48 vertical machine has two functions, shrinking 48 steel pipe inner sleeves and processing 57 outer sleeves. YG-48 Horizontal & Vertical can shrink 48 steel pipe inner sleeves and connect steel pipes. Dual-purpose, the two sets of molds have different functions.

YG Tube Reducer Machine is mainly used for steel pipe transmission in the construction industry(worksites, workshops, vegetable greenhouses, etc.). The Hydraulic Pipe End Forming Machine is especially for stainless steel pipe. High precision for shrinking pipes and no damage to the surface of the steel pipe. It is driven by double cylinders and the pipe shrinks quickly. The pipe can be expanded and reduced after changing the mold. Scaffolding Tube shrinking machine is mainly used for 48/50 steel pipe reduction on site, which can replace the top screw connection.
Advantages of Steel Pipe Shrinking Machine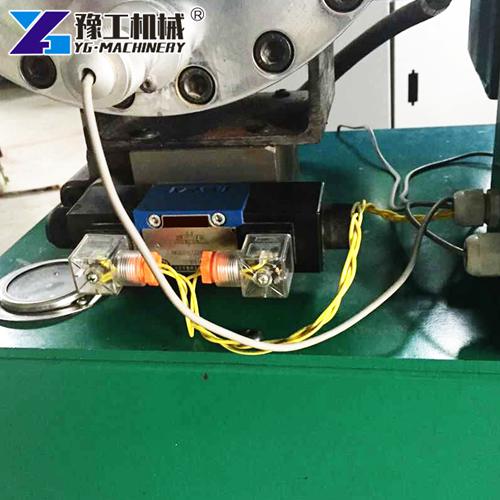 It has the advantages of:
No pollution
Fast efficiency
Small size
Light weight
Fast mold opening
Easy operation
Good maintenance
etc.
Working Principle
The Steel Tube Shrinking Machine can adjust the working speed of the main oil cylinder by setting a pipe-type throttle valve on the main oil cylinder circuit;
A superimposed hydraulic control check valve is installed on the compression oil cylinder circuit to ensure that the mold does not become loose during clamping;
The circuit of the displacement cylinder, the limit cylinder, and the axial positioning cylinder is equipped with a superimposed two-way throttle valve, which can adjust the bidirectional movement speed of the above cylinder.
Precautions
Do not put your hands into the lock when the automatic pipe shrinking machine is working, to ensure personal safety.
Cut off the power during maintenance.
YG Pipe End Forming Machine Manufacturer – Yugong Machinery
YG Machinery is a large machinery manufacturing enterprise that focuses on research and development, production and sales of mining, tunnel construction, road and bridge construction equipment, civil construction equipment, and so on. The YG Pipe Shrinking Machine is a hydraulic automatic pipe end processing machine that controls the end surface of the pipe. If you need to buy this machine, you can contact us at admin@ygcivilconstruction.com or leave your messages below!