A piece of equipment suitable for the steel bar processing industry has been developed. After years of experience, YG Machinery can manufacture and produce steel bar spiral reinforcement machines. The Spiral Tendons Forming Machine is used for bending 6-22 mm steel bars.
Related article: Rebar bending machine – How to bend rebar?
Spiral Bar Forming Machine|CNC Hydraulic Screw Steel Processing Machinery for Bridges
YG Spiral Bar Forming Machine is used for the processing and production of foundation pile anchors. Especially for high-speed rail, subway, photovoltaic power, and other projects. It is the equipment for producing spiral tendons. The main feature is its volume is small. So it's easy to operate. In addition, this Spiral tendons forming machine can be set up for batches, and it can automatically process a bundle of steel bars.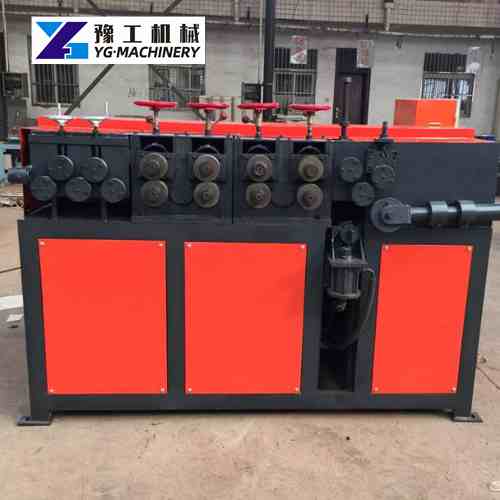 Spiral Bar Forming Machine Technical Parameters
Here are the parameters of a fully automatic Spiral Tendons Forming Machine.
Model
10#
12#
16#
22#
Diameter of Spiral Rebar
Φ6-10mm
Φ6-12mm
Φ8-16mm
Φ16-22mm
Power
5.5kw
7.5kw
9kw
11kw
Rotating Speed
20m/min
20m/min
12m/min
10m/min
Voltage
380V, 50Hz
Diameter of Roller
100mm-500mm
150mm-500mm
150mm-500mm
200mm-500mm
Circle error
±0.5mm
Size(mm)
1500*1000*1300
1800*1000*1300
2000*1100*1400
2400*1500*1600
Weight
850KG
980KG
1200KG
1500KG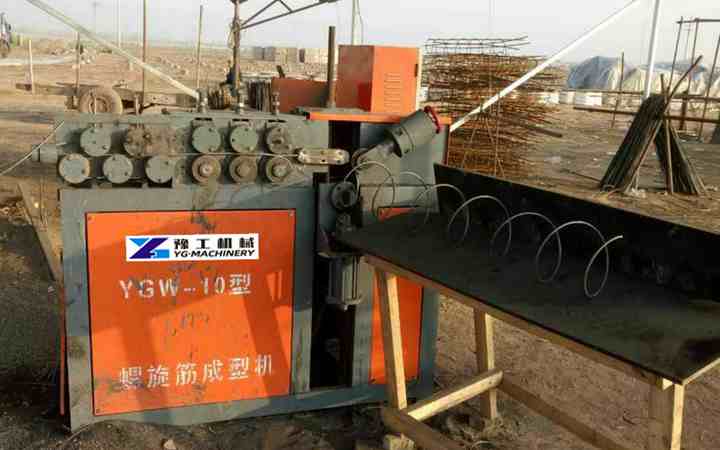 Features and Advantages of Rebar spiral bending machine
The automatic spiral rib forming machine adopts single-chip integrated control. You can adjust the parameters according to your need and the machine can store multiple parameters.
With a digital display, you can manage the equipment conveniently to save time and improve production efficiency.
High-quality components are used in the key parts to ensure the service life of the machine.
Stability: hydraulic transmission is flexible and reliable, cycloid motor, without gear assistance, can reduce gear gap.
Fast: 20-40 meters per minute.
Accuracy: rounding error ±0.50MM.
Box-shaped structure and good rigidity
The control box is equipped with functions such as fast feeding, automatic cutting, manual cutting, automatic stopping, and starting.
Spiral Bar Forming Machine Working Principle
With a microcomputer fully automatic PLC coding numerical control system, users only need to input the spiral bar spacing and the number of meters on the numerical control code display. The spiral bar can be automatically processed and cut. Note: The cutting length error is within 5mm. The machine is widely used in bridge prestress construction. It greatly improves engineering precision and efficiency.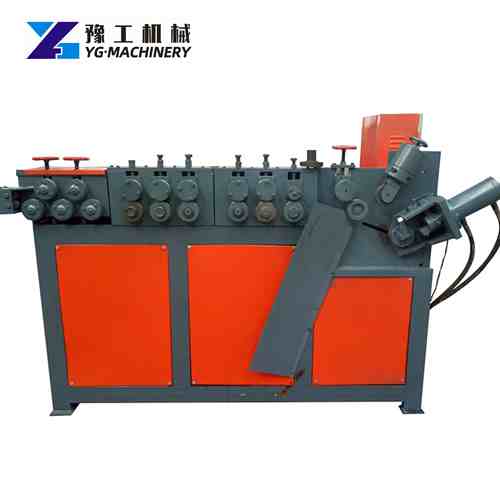 Components
The high-speed rail spiral rib forming machine is composed of:
Electric motors
Hydraulic components (oil pumps, hydraulic motors, electronic valves, fuel tank tubing, etc.)
Pre-adjusting wheels
Straightening gearboxes
Rounding assemblies
Cutting-off assemblies
CNC electrical control programs.
Functions of the Spiral bar
Indirect reinforcement, such as spiral stirrups or welded ring stirrups, can improve the bearing capacity of the cream column. Because sometimes the column needs to withstand a large axial pressure and the cross-sectional size is limited, the increase of the reinforcement and the strength of the concrete can not meet the requirements.
How is it function? The relatively large lateral deformation of the concrete in the core causes the spiral stirrups to generate hoop tension. That is to say, the concrete in the core is subjected to the radial pressure of the spiral stirrups and is under three-way compression.
When the compressive strength is increased, spiral stirrups or welded annular stirrups (collectively referred to as indirect steel bars) can be used to increase the bearing capacity of the column.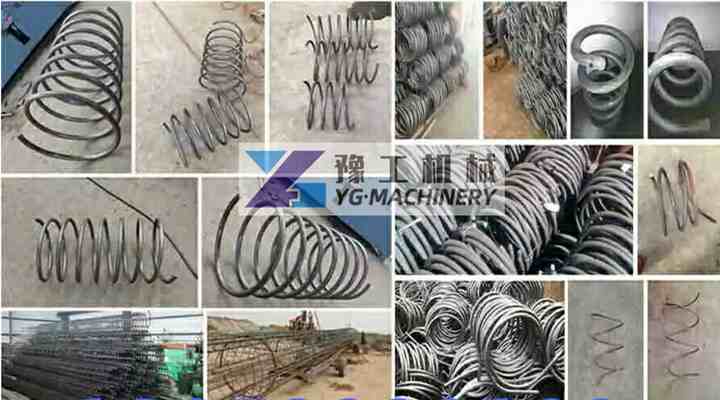 Rebar Machinery Supplier & Manufacturer – YG Machinery
YG Machinery is a machine manufacturer in China. We have many years experience in the development and research of machines. We provide rebar machinery, like rebar straightening and cutting machine, scrap steel cutting machine, Reinforced cage winding machine, rebar derusting machine, steel pipe welding machine, steel bar cold extrusion press machine, I-beam bending machine, Pipe bending machine, and machines for road construction like road marking machine, etc.
If you have any questions about our products, please feel free to contact Us at admin@ygcivilconstruction.com or WhatsApp at +86 13598866720.