YG Walk-Behind Manual ForkLifts or YG Small 4- wheel Electric Lift Truck is one of the popular core electric forklifts. With 3300-5500 LB Lifting Capacity, this electric forklift is an ideal compact four-wheel electric lift truck solution for most indoor and warehouse applications.
YG Manual ForkLifts
YG Manual hydraulic forklift, also known as manual stacker, is a dual-purpose vehicle for high-lift loading and unloading and short-distance transportation. Because it does not produce sparks and electromagnetic fields.
It is especially suitable for the loading and unloading of automobiles and the loading and unloading and transportation of flammable, explosive, and non-fire items in workshops, warehouses, docks, stations, freight yards, and other places. The product has the characteristics of balanced lifting, flexible rotation, and convenient operation.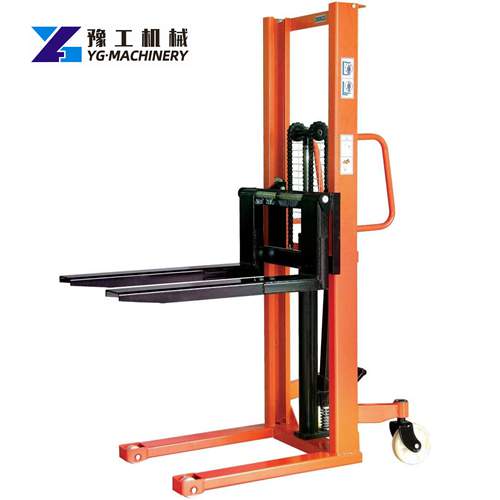 Dimension: 2.2m(Height), 1m(width)
Weight: 1T
Features of Manual Forklifts
The mast is stronger, safer, flexible to move, easy to operate, and labor-saving.
The lifting speed is stable with safety.
Smart transportation, flexible operation, small turning radius, etc.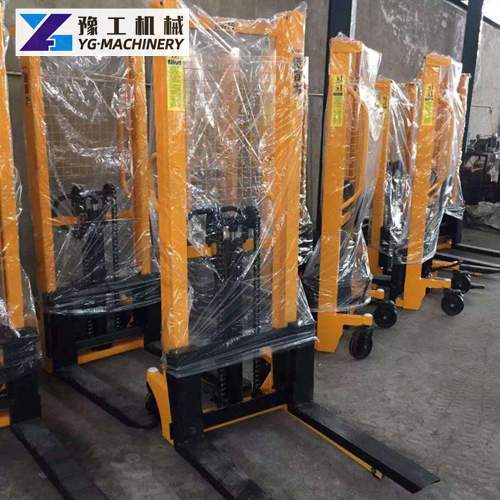 YG 4-wheel High-capacity Electric Forklift for sale
Forklifts are industrial handling vehicles, which refer to various wheeled handling vehicles for loading and unloading, stacking, and short-distance transportation of palletized goods. It is often used for the transportation of large objects in storage and is usually driven by fuel engines or batteries.
Hydraulic four-wheel electric forklift truck parameters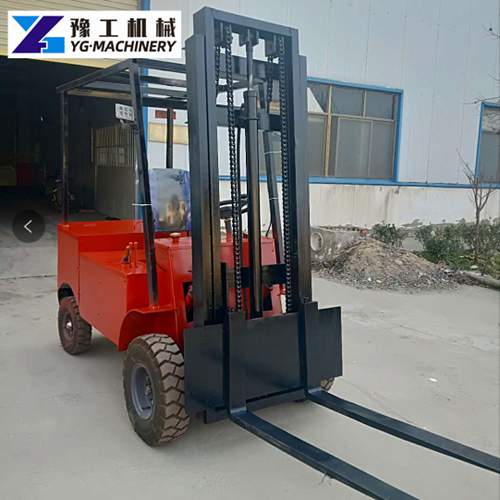 Rated lifting capacity: 1.5-2.5T
Maximum lifting height: 2/2.5/3m
Power: 20hp
Battery: 100A/5 block
Walking motor: 2KW
Lifting: 2KW/60V
Dimensions: 270012502200mm
Equipment weight: 2T
Other: Hydraulic steering, fork forging
Core Electric Forklifts Advantages
Efficient: The machine can achieve higher efficiency and lower energy consumption through our unique design.
Performance: Lithium battery: high efficiency, longer lasting during the shift operation, permanent maintenance-free
Ergonomic: Better seat comfort, better visibility, intuitive movement, and operating performance.
Save: Comprehensive auxiliary system to protect personnel, loads, and warehouses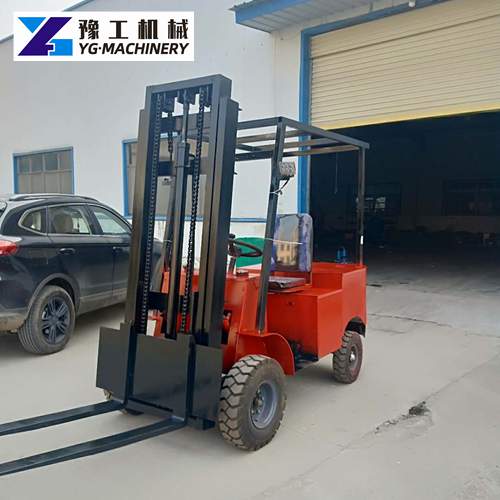 Are Electric forklifts better?
Compared with Internal Combustion Engine (ICE) forklifts, electric forklifts are much quieter. This truck has a long service life. It is the most efficient and cleanest way to load and unload. With the advantages of no pollution, easy operation, energy saving, and high efficiency, the electric lift truck is especially better for handling a wide range of unit loads in the port, storage, and other industries, like tobacco, food, and textile.
Besides the 4 wheels electric forklift, there are also 3 wheel core electric forklifts, electric pallet jack, semi-electric pallet stacker, walkie rider pallet jack, and so on.
TOP 6 Electric forklift manufacturers
1. Toyota electric forklift or Toyota electric pallet jack
Toyota is an excellent brand. And it is highly recommended to purchase or lease Toyota Forklifts. As a leading supplier of innovative forklifts for nearly 50 years, their products quality and after-sales services are excellent.
2. YG 4-wheel Electric ForkLift
YG Machinery(Henan Yugong Machinery) is a machine manufacturer from China. This company has sold more than 1 million machines to satisfied customers in 200 countries. YG Machinery provides kinds of civil construction equipment, such as road compactors. Contact us to get the 4 wheel forklift price.
3. Raymond High Capacity Reach Forklift
Raymond 7000 Series Reach-Fork Trucks adopts a full set of technologies and telematics built into the control system of the truck—ready to be activated at any time. The result is a smarter, more scalable fleet of reach trucks. Raymond has the electric pallet jack for sale as well.
4. Crown electric forklift
Crown is so too a leader in the evolution of the material handling industry. The company has earned many global design awards. Crown provides many quality material handling equipment, such as crown walkie stacker, crown electric forklift, etc.
5. STILL electric forklift trucks
STILL is a german company that manufactures various types of forklifts trucks. For example, still efficient RX 60-25/35 electric forklift, RX 20 electric forklift truck. The company has nearly 100 years of expertise in electrics.
6. Hyster 4 Wheel Electric Forklift Trucks or Yale 4 Wheel Electric Forklift Trucks
Hyster and Yale belong to the same company Hyster-Yale Materials Handling, Inc. (HYMH). With over 90 years of experience, the company is able to design, manufacture, and sell fuel-cell stacks and engines, specifically 3 wheel electric forklift trucks, high capacity cushion tire forklift trucks, and so on.
Finally, there are many forklifts brands to choose from. If you need any help with the electric forklift, you can contact us to get more information.