INTRODUCTION: How to cut the steel bar? What is the best way to cut rebar? Here, I will show you a powerful rebar cutting machine to help you.
Rebar is a metal bar that can reinforce concrete slabs. And there are different ways to cut the steel bar. But what is the best way to cut rebar?
Remark: YG Machinery provides all kinds of rebar machines, such as steel bar cutting machines, rebar straightening and cutting machines, angle steel cutting machines, rebar bending machines, and so on.
Rebar Cutting Machine for Sale – Introduction
YG Rebar Cutting Machine is mainly applicable to cement prefabricated component factories, cement product factories, construction sites, highways, railways, bridge construction, steel market, and other units.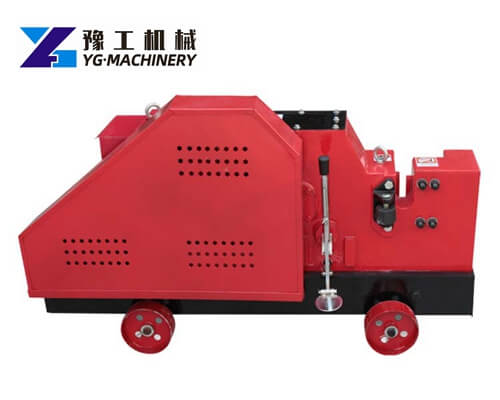 Rebar Cutting Machine Features:
Smooth cutting without burrs, no sparks during cutting, no cutting errors
Using a pure copper core motor, to provide strong and stable power
Spinning is aggravated, making it easy to cut off
Gears are forged from stainless steel, durable and wear-resistant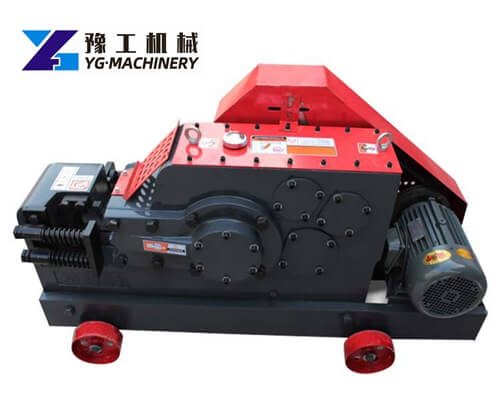 Steel Bar Cutter Machine Advantages:
The rebar cutting machine models are complete. And the cutting problem can be easily dealt with. Suitable for most steel bars, different models and blades are suitable for different steels. It can cut ordinary carbon steel, hot-rolled round steel, rebar, flat steel, angle steel, and square steel.
Pure copper core motor, high speed, and strong power, stronger power, faster speed, energy saving, and electricity saving
Details:
80 kg heavier spin plate, more power, easier to cut
Nine chrome silicon blades, and thin steel bars can be cut multiple at one time, saving time and effort
Stainless steel case, the whole body is made of stainless steel, which will not crack for many years
Hob feeder, convenient for feeding, durable and durable
Start switch, easy to operate, safe and convenient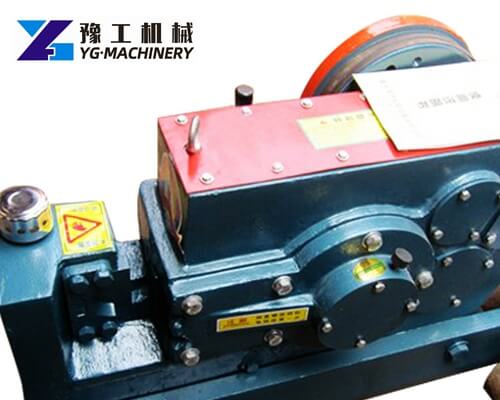 How to use or operate the Rebar Cutter?
You will learn how to use or operate the machine in this article.
Step 1: Find an empty room to set up the machine. The room will act as a small steelyard. This is to avoid any safety hazards or accidents.
Step 2: Connect the machine to a stable source of electricity. Make sure that the wires are properly covered, and someone does not trip on them. Since it runs on oil, you have to carefully pour oil into the oil opening as well.
Step 3: Use a safety checklist to see if all precautions are made. The machine can prove to be dangerous if you make not the precautions. Remember to stand away from the machine when using it.
Step 4: You will find on the side of the machine, a long stick-type handle that we call it cutting clutch. It moves the blade every time you pull it. Adjust the cutting clutch to your desired length to control the process easily.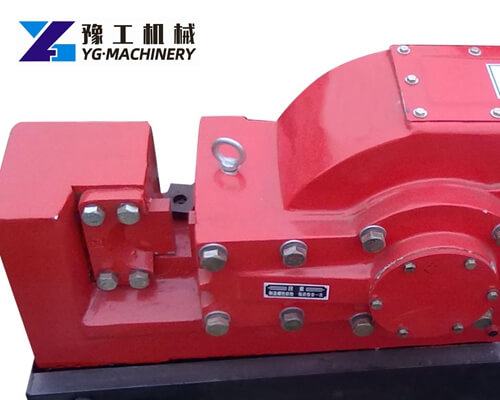 Step 5: Mark your bars at points you want to cut, safely place the steel bar inside the U-shaped grip, and stand at least 2 feet away.
Step 6: Pull the cutting clutch. The moveable blade will slide towards the fixed blade and cut the bar in between. The motor gives enough energy to the blade to cut through the bar easily.
Step 7: The same process is repeated every time. Next time you can repeat the process for a greater number of bars as well.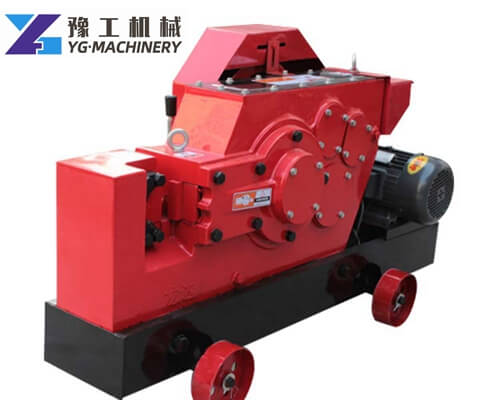 High Quality with Competitive Price
Regarding quality, we strictly control the raw materials and manufacturing of all wearing parts and provide maintenance and replacement of wearing parts. As a manufacturer that regards quality as the top priority, we know that only high quality and excellent service can win the hearts of customers. All equipment you purchase from YG Machinery has perfect after-sales service, and we provide a 12-24 month warranty.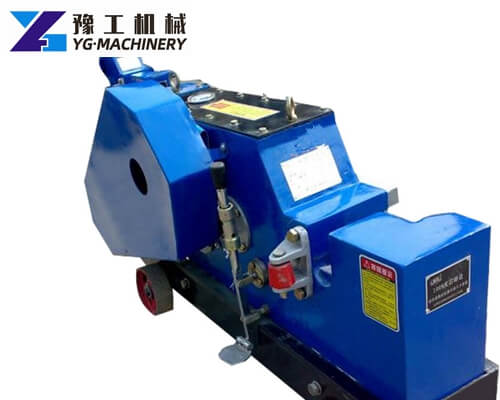 Regarding price, our competitiveness comes from the fact that we are a factory with many years of production experience, not a third-party trading company, so there is no unreasonable price increase. Familiar customers will understand that the cost-effectiveness of our machines is very satisfactory, and our pre-sales and after-sales are also very patient and careful to answer questions and solve problems for every customer.
Please send an inquiry to get more information about the model you want to know, our staff will be glad to reply ASAP.
Rebar Machinery Manufacturer – YG Civil Construction Equipment Company
YG Machinery is a professional machine manufacturer with 20 years experience. We provide not only rebar machines, but also other types of equipment, such as Diaper Making Machine, Hydroseeding Machine, Tire shredders, Hydraulic Mortar Pump, Concrete Spraying Machine, Glove Making Machine, etc.