Summary: Concrete crusher for recycling concrete slabs, bridge deck, sidewalk, curbing, pipe, and high PSI runway concrete.
Concrete crushed stone is made by mechanical crushing (with a concrete crusher) of natural rock, pebbles, or mine waste rock, such as bluestone, basalt, pebbles, granite, etc. They are important raw materials in the construction of infrastructure projects such as buildings, roads, and bridges. With the acceleration of urbanization, the demand for concrete crushed stone is increasing. So if you want to buy Concrete crushers to start the concrete crushed stone business, please go ahead.
3 Types of Concrete Crushed Stone
The particle size of concrete crushed stone is usually between 5mm-31.5mm. Because the size of crushed stone is inconsistent, when using the vibrating screen for screening, a range is required to distinguish crushed stone, usually 05, 12, and 13 specifications.
05 Crushed stone: represents sand with a particle size of 0-5mm, commonly used in the concrete configuration, cement mortar, etc.
12 crushed stone: represents 10-20mm crushed stone, which is often used for small-volume concrete configuration, rebar pouring, and good slump.
13 Crushed stone: represents 16-31.5mm crushed stone, commonly used in road laying, concrete mixing for large-scale engineering foundations, etc.

Concrete Crusher for Recycling Concrete Blocks
The cement block crusher is developed for the limited environment of the cement block crushing site. It has a very good treatment effect on waste cement blocks, waste bricks, concrete aggregates, construction waste, and other wastes. It can also be widely used in coal, electricity, metallurgy, etc.
Jaw crushers
It has the characteristics of strong crushing ability, stable operation, simple and easy operation, etc. The discharge particle size is between 10-350mm.
Feed particle size: ≤1200mm
Production capacity: 1-1000t/h
Applicable materials: Coarse crushing processing of various hard, medium-hard, and soft materials

Hammer crushers
The hammer crusher is a type of ore crushing equipment. It can be used to crush medium-hard brittle materials with low water content. The machine can directly crush 600-1200mm materials to below 40mm.
Feed particle size: ≤1200mm
Production capacity: 3-3000 t/h
Applicable materials: medium and brittle materials such as limestone, coal gangue, coal, etc.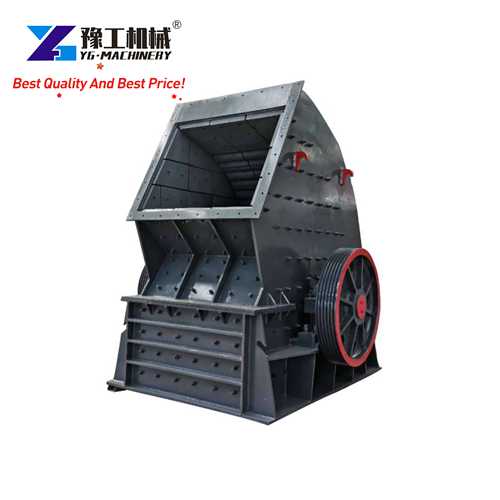 Cone crushers
This Cone Crusher is mainly for the crushing of hard materials. The discharge particle size is between 3-60mm.
Feed particle size: ≤560mm
Production capacity: 12-2181t/h
Applicable materials: medium and fine crushing of hard materials such as granite, river pebbles, marble, etc.

Impact crushers
The finished stones are mostly cubic, with good grain shape and uniform particle size. The discharge particle size is between 5-60mm.
Feed particle size: ≤800mm
Production capacity: 30-800t/h
Applicable materials: medium and fine crushing of medium hardness and soft materials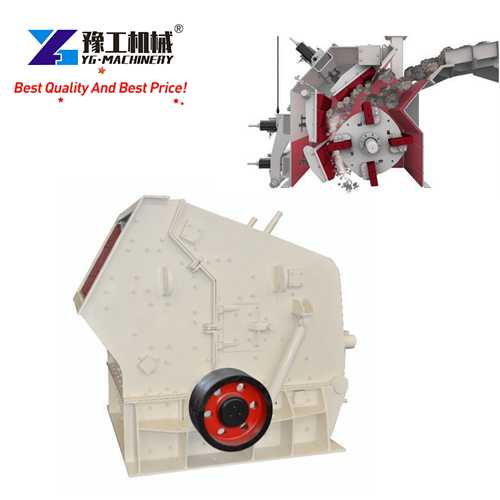 There are many crushers available, not only stationary but also mobile or portable versions. If you prefer to move or transport your crusher at the production site or between sites regularly, it is recommended for you buy a portable or mobile concrete crusher.
Considerations when choosing a concrete crusher
Raw materials/Rocks. There are too many types of concrete crushers to choose from. So, first of all, you need to consider the type of rocks to be crushed. For example, the hardness of granite is large, and the hammer crusher will have serious wear and tear, so directly consider the jaw crusher or the cone crusher.
Daily production demand ord monthly production demand. You should choose the rock crusher model according to your requirements. Remark: In some regions, construction is not allowed at the night. You should also think about the working time of the machine every day, 10 hours or 8 hours.
Equipment quality. It affects not only the gravel effect but also the service life of the equipment.
After-sales Services/Maintenance needs. The failure of the stone crusher is inevitable. If the after-sales services are not on time, it means that the downtime will be long. That will directly affect the production capacity of the production line and thus the economic benefits of the customer.
Manufacturer. Generally speaking, large-scale manufacturers have complete models of stone crushers, mature production processes, and reasonable control of equipment manufacturing costs, so there is almost nothing to worry about. In addition, these manufacturers will pay more attention to reputation and after-sales.

Concrete Crusher Manufacturer and Supplier
Henan Yugong Machinery Co, Ltd. is a concrete machinery manufacturer and supplier. We have been in the field of machine manufacturing for over 17 years. Our hot sale equipment: Concrete batching plant, Concrete mixer pump, Self Loading Concrete Mixer Truck, Concrete Pile Breaker, etc. If you are looking for rock crushers for concrete recycling, please contact us to get the latest price. WhatsApp/WeChat: 008613598866720.