For express delivery companies, how to solve the high labor cost and the difficulty of terminal delivery, so that express delivery can reach consumers faster has become a pain point. The delivery drone is born in this background.
Logistics drones will become an indispensable infrastructure for the modern logistics industry. In short, the era of drone logistics is coming.
Read also: Can drones clean the window of high-rise buildings?

YG-60 Delivery Drone for Sale
This UAV delivery is equipped with a dual water pump. YG-60 Delivery Drone can fly with cargo up to 60kg. Check below the machine parameters.
Parameters of drones for last-mile delivery
| | |
| --- | --- |
| Model | YG-60 |
| Diagonal Wheelbase | 2300mm |
| Size | Folded: 1050*1080*1350mm |
| | Speaded: 2300*2300*1350mm |
| Operation Power | 100V |
| Its weight | 60KG |
| Loading | 60KG |
| Max. Takeoff Weight | 120KG |
| Flight Speed | 1~ 10 Meter/Seconds |
| Flight Control systems | VK V7-AG |
| Dynamic System | F28 power suit(40 inch paddle) |
| Engine capacity | 340CC |
| Engine power | 16KW |
| Engine fuel | Gasoline mixed oil (1:40) |
| Flight Time | 1.5h (Average consumption of 1L of oil in 10 minutes) |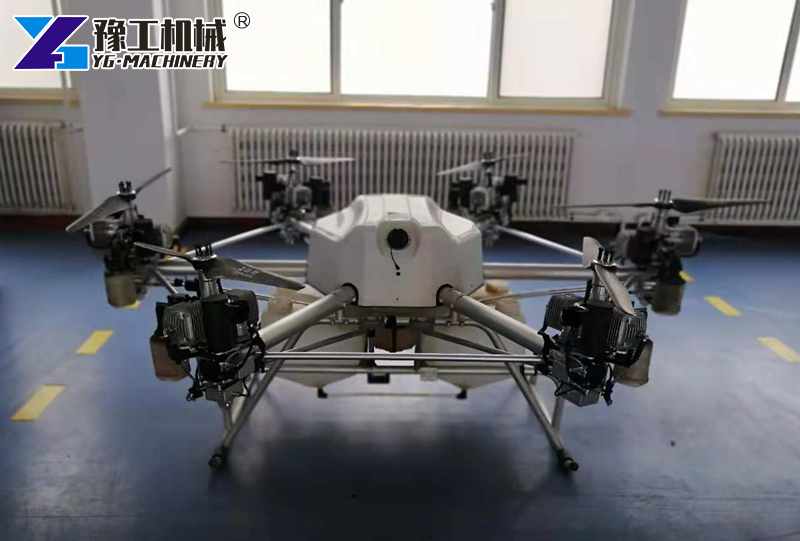 Main components of logistics drones
The flight control system, navigation system, power system, and communication link system are the core technologies of UAVs.
Features of delivery drone for sale
Easy to use: The drone can be connected to a mobile phone or PC ground station with full voice broadcast.
You can set the flight line. UAVs can fly autonomously.
Simple operation, with functions of one-button take-off and landing.
60kg large load, both saving time and effort;
Safety protection: A variety of settings such as low fuel warning, broken rotor protection, automatic return when out of signal, and IP65-level protection ensure high safety.
Cam Recorder: Real-time transmission available.
Obstacle Avoidance Function.
Easy Maintenance: Modular design and simple mechanical structure for rapid repair and maintenance.
Applications of Drone
At present, industrial-grade drones have been widely used in agriculture, forestry and plant protection, power line inspection, border patrol, forest fire prevention, logistics distribution, and other fields.
Drone last-mile delivery
This kind of drone is usually used for the last mile delivery:
The straight-line distance in the air is generally within 10km (the corresponding ground distance may reach about 20km~30km, which is affected by the specific terrain)
The load is about 5kg~20kg
The one-way flight time is about 15~20 minutes (affected by weather and other factors)
The drone for last-mile delivery is suitable for the delivery of first-aid supplies and medical supplies, and the delivery of agricultural and local specialties such as fruits and vegetables.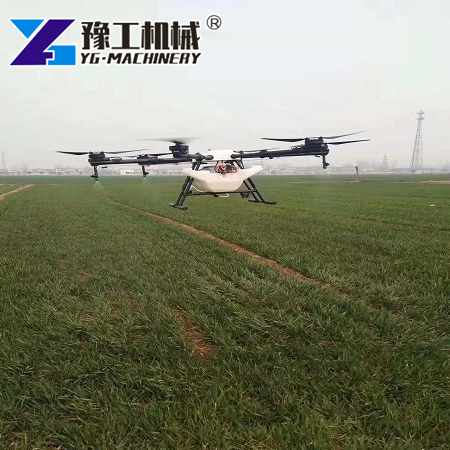 What is the YG-60 Delivery Drone Price?
YG Machinery is a high-tech comprehensive service enterprise specializing in the production, research, and development, sales of agricultural plant protection drones, training of drone operators, and providing agricultural plant protection services.
YG-60 can not only be used as a drone used for delivery but also as an agriculture drone sprayer. If you are looking for a multifunctional drone, please contact us to get help.