The polyurethane spraying machine is a device that transports two-component polyurethane paint into the interior of the machine through two lifting pumps, heats them independently and efficiently, and then atomizes them through high-pressure spray. It is widely used in various industries. But, what is the Polyurethane foam spray machine price?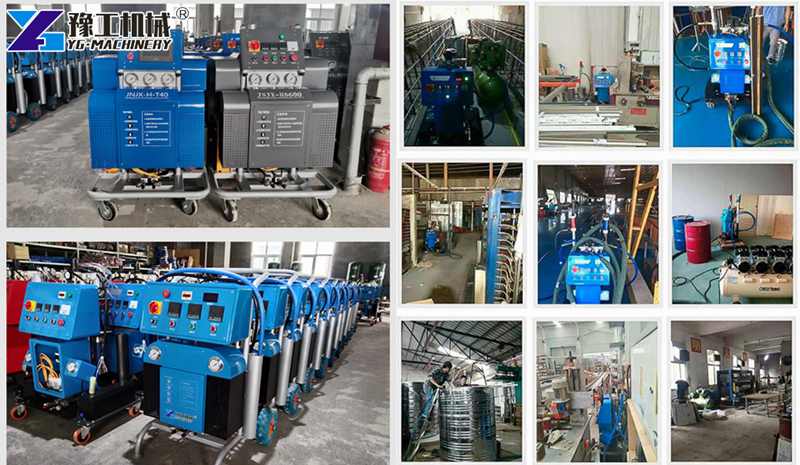 Polyurethane foam spray machine price
For small high-pressure polyurethane spray machines, each manufacturer has different production processes, different models, and different prices.
The price depends on the pu foam spray machine model. Generally, the price of pneumatic polyurethane foam spray machine is less expensive than the price of Hydraulic PU Foam Spray Machine.
After all, the wool still comes from the sheep. You get what you paid.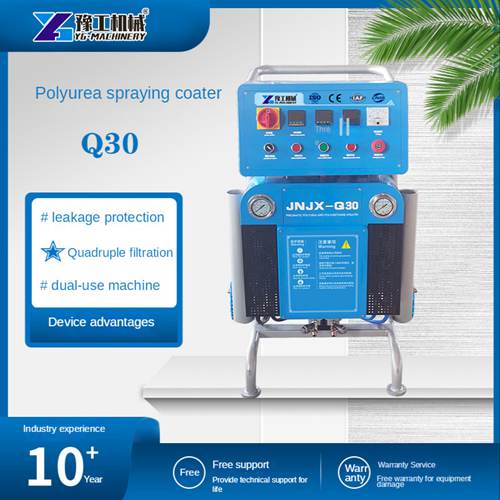 YG PU Foam Spray Machine is leading in the industry in terms of quality, production scale, and customer reputation. Accessories such as cylinders, plunger pumps, solenoid valves, etc. are all made from well-known brands. Other accessories such as the pipes are all branded, and our after-sales service is also our advantage. If there is any problem with the equipment parts within one year, they can be replaced free of charge. The products have also passed the EU CE certification and have more than 40 national patents. The equipment is also exported all year round, and the quality is guaranteed.
YG Machinery specializes in R&D and production of polyurethane spray machines. High-pressure discharging, double-group mixing, and high pipe heating efficiency. It can spray more than 1,000 square meters per day, with a no-clean spray gun and an air-isolated material lifting pump. Reduce daily maintenance and cleaning steps.
PU Foam Spray Machine Advantages
Polyurethane high-pressure spraying machines have many performance advantages, such as large adjustable range, superior wear resistance, wide applicability, good sound transmission, strong adhesion, etc., so they can be used in a variety of industries.
Applications of Polyurethane foam spray machine
Insulation spraying: Insulation spraying of interior walls, roofs, cold storages, cabins, carriages, tanks, carriages, refrigerated trucks, etc.
Pouring: solar water heaters, insulated water tanks, cabins, insulation panels, security doors, refrigerators, pipelines, product packaging, highway construction, grinding tool filling, wall sound insulation, etc.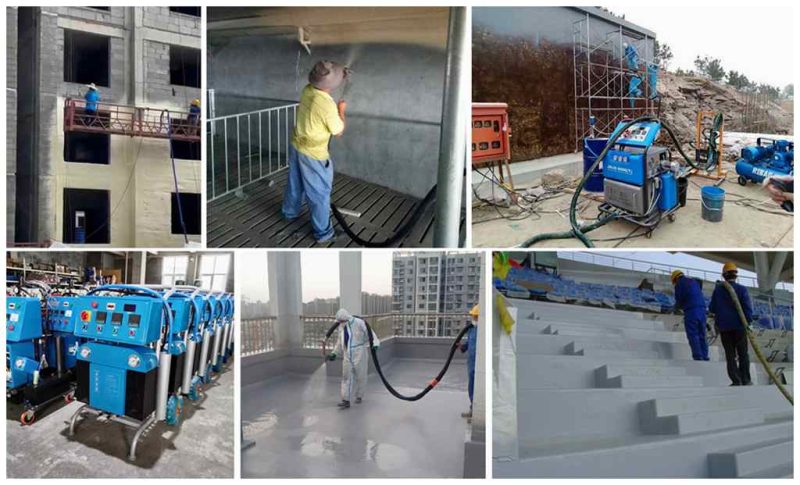 What are the advantages of wear-resistant polyurethane coatings used in polyurethane spraying equipment?
This material has excellent properties such as high wear resistance, high insulation, and hydrolytic stability, which overcomes the problems of existing materials and greatly extends the life of the magnetic separator.
Excellent physical and chemical properties, such as tensile strength, elongation, flexibility, wear resistance, aging resistance, corrosion resistance, etc.
It has good thermal stability, can be used for a long time at 120℃, and can withstand short-term thermal shock at 350℃.
Like ordinary paint, various colors and dyes can be added to make products of different colors.
The formula system can be adjusted at will, and the feel ranges from soft rubber (Shao A30) to hard elastomer (Shao D65).
The prototype has good reproducibility, the coating is continuous and dense, no seams, no pinholes, beautiful and practical.
Using complete sets of equipment, construction is convenient and highly efficient.
When used in large-scale infrastructure projects, the design thickness requirements can be achieved in one construction, overcoming the shortcomings of multi-layer construction in the past. The equipment is equipped with multiple switching modes, which can be used for spraying or pouring.