What is the mini concrete pump price in Armenia? How you can get the concrete pump trailer for sale? Here is a working case in Armenia.
Project: Construction of a new apartment building complex
Location: Yerevan, Armenia
Equipment: Concrete pump machine, spray plaster machine, mortar sprayig machine and shotcrete machine
Arman Arshakyan has a construction project in Yerevan, Armenia to construct a new apartment building complex. So he orderd a concrete pump from YG Machinery. Besides the small concrete pump, he prchased also a mortar sprayig machine, a shotcrete machine and a fully automatic gypsum plaster machine.
Using these machines has several benefits for his company:
First, it allows them to complete the project more quickly and efficiently.
Second, it improves the quality of the finished product.
Third, it reduces the risk of accidents.
YG-30 Concrete pump
Capacity: 15-18m³/h
Max outlet pressure: 15Mpa/18Mpa
Aggregate Size: ≤20mm
Power: 37kw
Hose Diameter: Φ80mm(100mm)
Max Horizontal Conveying Distance: 160m
Max vertical Conveying Distance: 80m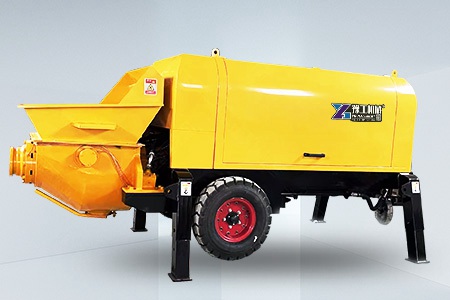 To get the mini concrete pump machine price, please click the button below!
Mortar spraying machine
Capacity: 2-3m³/h
Working pressure: 3-6MPa
Ccement: Sand: 1:3
Voltage: 380V / 220V
Motor power: 4kw
Air pump power: 2kw
Spraying area: 150m2/h
Maximum aggregate diameter: ≤3mm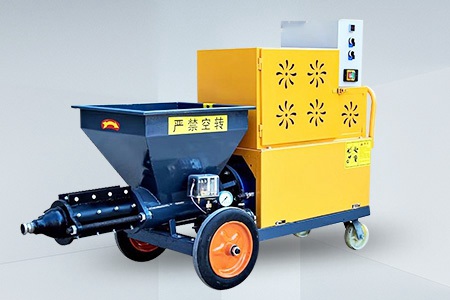 HSP-7 Shotcrete machine
The shotcrete machine is a new type of concrete machinery, mainly suitable for concrete shotcrete operations in cross-section tunnels. It has reasonable structure, humanized design, reliable performance, convenient operation and maintenance, and long service life. Dust-free, low noise and low rebound rate during operation. This machine greatly reduces the dust concentration next to the machine and at the nozzle, improving the working environment of workers
Capacity: 7m³/h
Max. Horizontal/Vertical conveying distance: 30m / 20m
The applicable material water-cement ratio: <0.4
Maximum particle diameter: 15mm
Motor Power: 7.5kw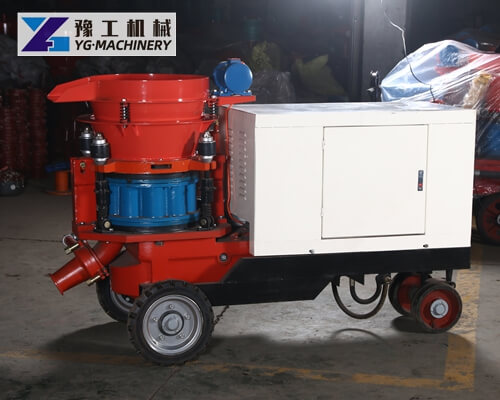 Fully automatic gypsum plaster machine
The multi-functional fully automatic gypsum spraying machine is suitable for various construction situations. It is mainly suitable for spraying and grouting projects of gypsum mortar, fireproof mortar and anti-corrosion coatings in medium and large residential and commercial industrial buildings.
Horizontal conveying distance: 60m
power: 5.5Kw
Hopper volume: 115L
Air compressor power: 1000w
Voltage: 380v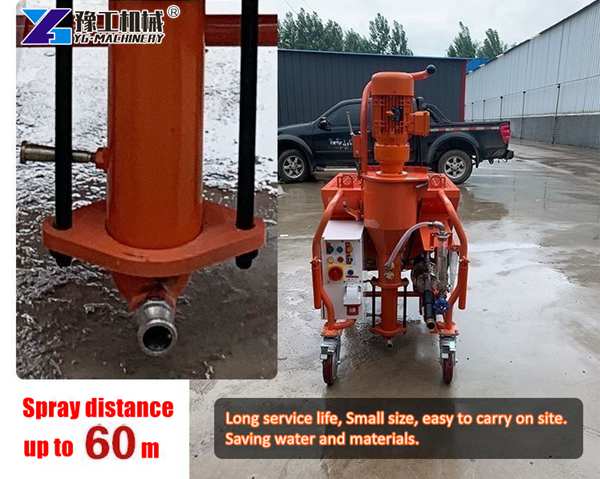 Conclusion
The concrete pump machine and spray plaster machine can help to complete the project more quickly and efficiently. So if you are also looking for a concrete pump machine or a spray plaster machine, please leave your messages. We will contact you and offer you a quote freely.