Every girl likes beauty. To get better skin, a facial mask is necessary. Also, nowadays, more and more boys use skincare masks. So, the facial mask making machine is a profitable tool. The mask manufacturing line is suitable for the preparation and packaging of masks of various non-woven materials. Machine speed: 120-150 bags/min, which can support different mask shapes by changing the cutting die.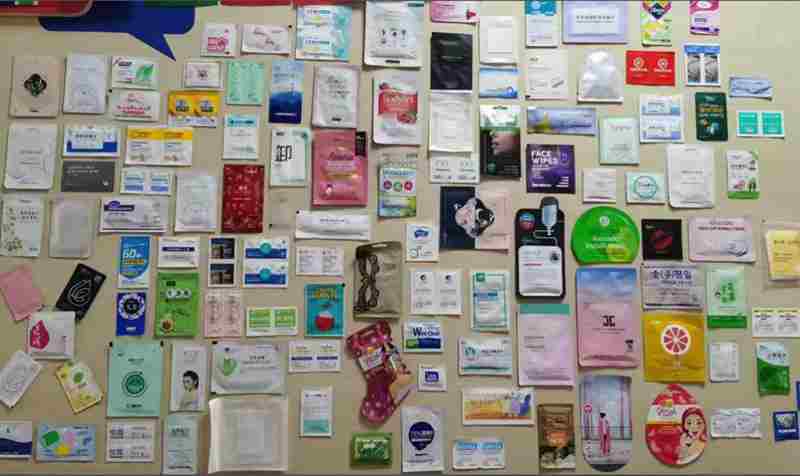 High-speed automatic beauty facial mask making machine
YG Face Pack Maker adopts a PLC programmable control system. The face mask filling machine can adjust easily the injection volume, and the sealing temperature is intelligently controlled. The production line functions are as follows:
Cut the mask paper from the rolling stock
Fold the mask paper
Make bags using film roll material or directly use supplied prefabricated bags
Put the mask paper into the bag
Fill the bag with the mask paper with liquid
Seal the bag and stamp the lot number.
Leak test
Parameters
| | |
| --- | --- |
| Model | YG-98-4 |
| Product size | L:150-240MM W:100-180MM |
| Package material | PET AL PE BOPP PE AL PE ETC |
| Mask material | Facial sheet /Carrier sheet |
| The inner diameter and max outer diameter | Inner diameter 75mm, max outer diameter 1000mm |
| Unfolded mask size | L:200-260MM , W:200-260MM |
| Production speed | 120-150bags/min |
| Puma and filling liquid | 0-50ml |
| Power | About 28kw |
| Machine weight | 8000kg |
| Machine size | 10500*2860*2230mm |
How is made the face pack?
Here is the production process of the face mask making machine:
The dry film cloth is folded into three or four folds, then placed in a bag, filled with material, sealed, and printed with the production date. And a facial mask is made.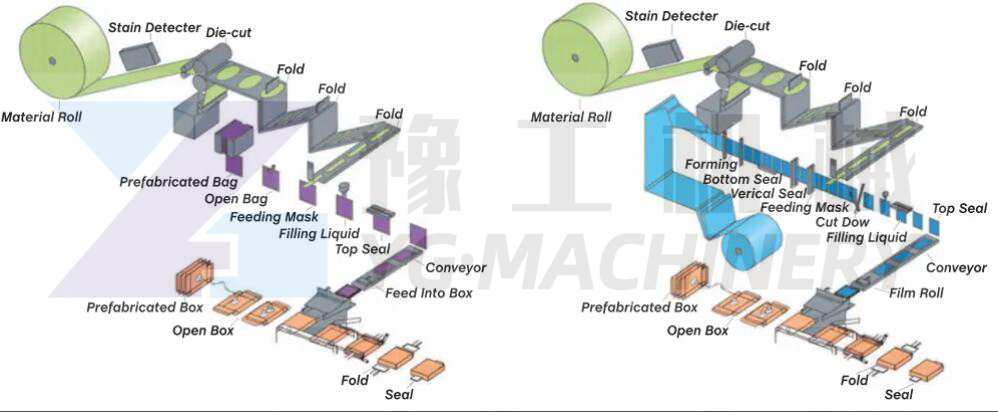 Features of the cosmetic beauty facial mask machine
The fully automatic mask machine packaging process is fully automatic, no manual operation is required.
According to the different filling materials, you can choose the different filling devices.
Intelligent digital display temperature control system, automatic compensation of sealing temperature, accurate temperature control.
Speed: 7000 bags per hour.
Long services life.
Easy to maintain.
But, how much is a full automatic facial mask making machine?
Face mask maker Price
The whole high speed automatic facial mask machine production line is composed of an Automatic film taking machine, a mask folding machine, a filling machine, and a face mask packing machine.
If you want to purchase a full automatic facial mask maker machine production line, please leave your inquiry with your requirements. Our sales manager will contact you and offer to you a detailed quotation according to your requirements.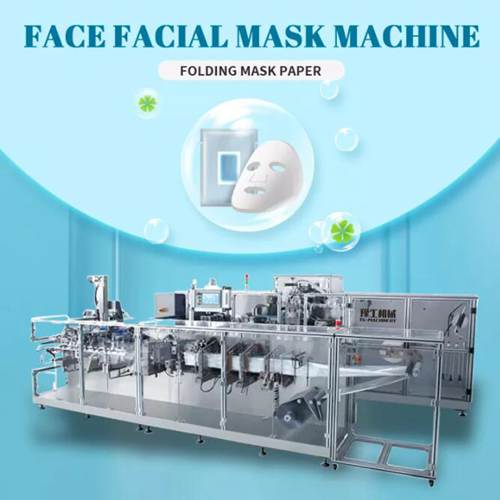 How to start your facial mask production business?
First, you need to prepare packing materials: cut the mask cloth, mask bag, essence, etc. These materials, you can purchase these directly from the raw material manufacturers.
Second, you need to buy the face mask making machines:
Folding machine: Film cloth is folded into the bag – (bag is not sealed); Mask take-off manipulator and mask folding machine
Irradiation sterilization: the folded mask needs to be sterilized.
After sterilization, put it into the mask filling machine
The workflow of the mask filling machine production line: can essence – sealing – marking the production date – weighing inspection – product stacking (3-10 pieces in a stack) – packaging and sealing – boxing – delivery.
Cartoning machine: a machine that packs the masks one by one into the box.
Laminating machine: the outer packaging of the mask box. The equipment will cover a layer of film and then shrink. Its function: dustproof and anti-disassembly.
Remark: If the budget in the early stage is insufficient, the packaging part can consider manual boxing, manual bagging and plastic sealing. The production of facial masks requires the use of equipment, but the packaging of facial masks is not mandatory, but can be done manually.
Contact us to get the automatic Face Mask Maker price.
Face mask machine manufacturer
Henan Yugong Machinery is a professional machine manufacturer from China. The facial mask making machine is a piece of profitable equipment. Our Beauty Mask Making Machine has the advantages of high speed, ease of operation, and stability. So if you need to get a quote for the machine, please contact us. And besides the face mask machine, we have also mask making machine, Disposable Latex Gloves Production Line, etc.