The wash gloves can be divided into many types according to the materials, such as Non-Woven Disposable Wash Gloves. rubber cleaning gloves, etc. Here is an article about the Non-Woven Wash Gloves Making Machine.
The Non-woven disposable wash gloves production line uses a fully automatic system. It can produce 90-120 gloves per minute. Contact us to get the Non-Woven Gloves Production Line price.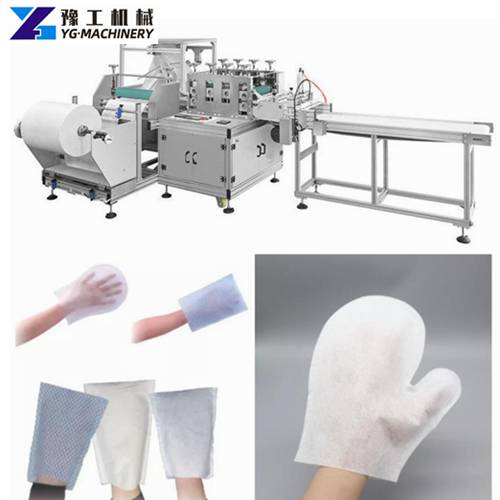 Non-Woven Wash Gloves Making Machine
The body washing gloves making machine can produce many types of gloves, like body washing gloves, hospital cleaning gloves, patient batch gloves, beauty spa gloves, gloves for household, etc. Moreover, the equipment can produce two products, mop cloth and wiping gloves. What you need to do is just to change the mold. Furthermore, the non-woven gloves machine uses the PLC control system. The raw material holder can charge 30kg maximum with the 60cm diameter non-woven material roller.
Technical Parameters
| | |
| --- | --- |
| Model | YG-309 |
| Max.Speed | 90-120 pieces/min |
| Voltage | 220V 50Hz |
| Power | 3.5kw |
| Production Glove | 220mmL *145mmW (Customized) |
| Machine dimension | 3660mm×3000mm×1600mm |
| Net weight | 820kg |
Features of Body Washing Gloves Machine
First, the machine has the advantages of stable product quality and automatic control. It is easy to operate and maintain. This gloves machine is the ideal equipment for batch production of non-woven gloves.
Second, the scrap will be automatically collected and withdrawn. The whole machine adopts an all-aluminum alloy frame, which is light and beautiful in appearance and does not rust.
Third, the machine adopts the principle of ultrasonic automatic stitching and completes complete automation from raw material feeding to finished product, without manual operation. It can save costs for enterprises, improve product quality, and then enhance the competitiveness of enterprises.
In a word, with a fully automatic control system, the machine is not only easy to operate, but also has high stability.
Others
The non-woven material is soft and breathable, dust-proof and anti-fouling, easy to extract, comfortable to wear, and affordable for one-time use. So the non-woven gloves have a wide application, such as kitchen, home, medical care, etc. Compared with the towel, these non-woven disposable gloves are more clean and sanitary. They are especially suitable for the body scrubbing care of elderly, long-term bedridden patients, and other people with disabilities. If you need to purchase non-woven gloves, please contact us to get the factory price.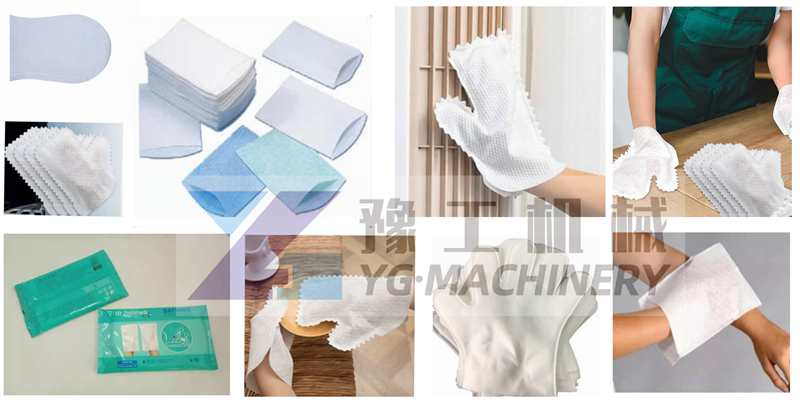 In addition, we have also non-woven shopping bags for sale, non0-woven shoe covers for sale, non-woven material, etc. Do not hesitate to contact us if you have any questions.
Packaging & Shipping
We use the standard import & export wooden cases or carton boxes to pack the machine. So do not worry about that. And there are types of shipping methods that you can choose from, by air, by logistics; by automobile, by train, by shipping, etc.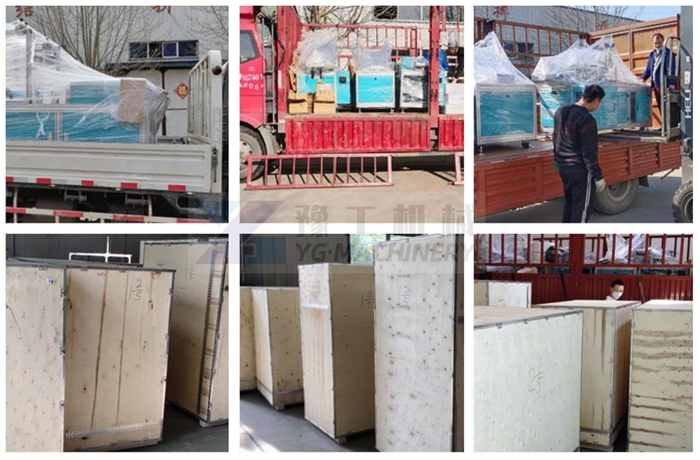 Besides the body washing non-woven disposable gloves making machine, YG Machinery provides also other gloves machinery, for instance, Disposable Latex Gloves Production Line, Nitrile Gloves Making Machine, PE Glove Making Machine, etc. So if you want to buy the machine, please contact us to get more details.
Henan Yugong Machinery is a professional machine manufacturer and supplier. Our machines have been sold to many countries, such as Mexico, Israel, Papua New Guinea, Uganda, Venezuela, etc. Our hot sale machines: Paper cup making machine, Wet wipes manufacturing machine, Toilet paper production line, Automatic Beauty Facial Mask Making Machine, etc.