YGS-40 Electric Concrete Mixer with pump exported to Phillipines.
Dennis is a construction engineering contractor from Phillipines. In January 2023, he contact YG Machinery and inquire the concrete pump for his projects. After confirmed the customer's requirements, we recommended YGS-40 electric concrete mixer with pump. Dennis has highly praised for our concrete mixer machine with pump. He said that he will order another small concrete pump from YG Machinery in March.
Concrete Mixer Pump for Sale
The drum-type concrete mixing pump machine is a small concrete conveyor pump that uses a fully automated construction operating system that integrates material, mixed stirring, and high -pressure pumps. It is particularly suitable for various caves such as rural civil construction, mining holes, highway railway tunnels, and other cava construction, water conservancy and hydropower projects, basic irrigation and other construction conditions such as large concrete volume or narrow space.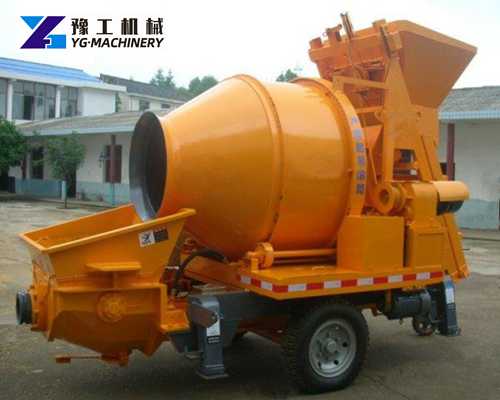 YGS-40 Electric Concrete Mixer with Pump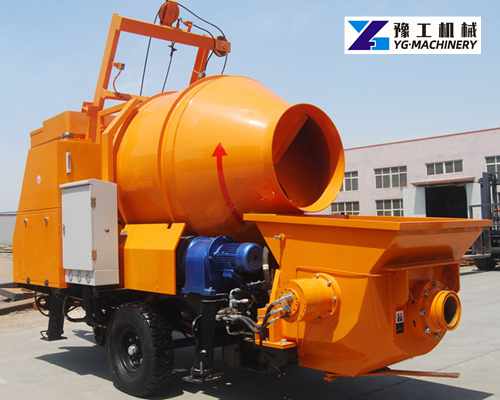 Max Theoretical Concrete Output :46/30m³/h
Aggregate Size: ≤40mm
Power: 45kw
Concrete Cylinder Diameter: Φ180×1000mm
Max Theoretical Conveying Distance (Horizontal Distance/vertical Height): 250/80
Discharging capacity: 0.45m³
Feeding capacity: 0.8m³
Production rate: 10-14m3/h
Concrete pumps with mixers are commonly used in the Philippines for construction projects that require large amounts of concrete to be poured. These machines allow for the efficient and precise mixing and placement of concrete, reducing the need for manual labor and speeding up the construction process.
YGS-40 is a concrete mixer machine with pump that is commonly used in the Philippines. This machine is a compact and versatile mixer pump that is designed for small to medium-sized construction projects. It has a pumping capacity of up to 46 cubic meters per hour and can deliver concrete up to a distance of 250 meters horizontally and 80 meters vertically.
Overall, the use of concrete pumps with mixers has become increasingly popular in the Philippines due to their ability to improve the efficiency and speed of construction projects.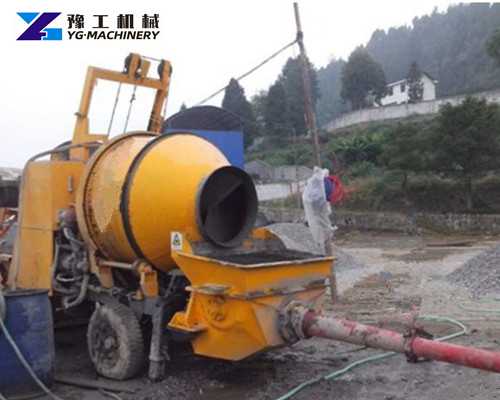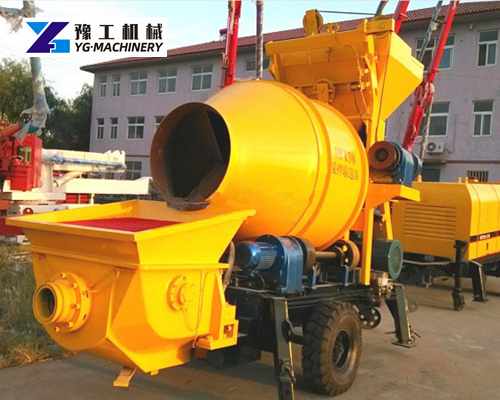 Henan Yugong Machinery is a civil construction machine manufacturer from China. We provide all kinds of civil construction machine for your projects. Rebar cutting machine, rebar cage making machine, concrete pump, concrete mixing plant, putty spray machine, gypsum plastering machine, etc. Our products have been exported to Europe, Russia, south America, Africa & the Middle East, more than 20 countries. Welcome you to be our new client!
Do you also need buy concrete mixer pump? Please leave your requirements and your contact informations. Our sales manager will contact you and recommend the suitable concrete mixer with pump machine.