An engineering enterprise from UAE ordered a Chain link mesh making machine from YG Machinery.
Working case in UAE
The contractor used the chain link mesh making machine to produce chain link mesh for fencing around the perimeter of the new residential complex. The mesh was produced in accordance with the specifications of the Dubai Municipality, which require a mesh size of 2 inches and a wire diameter of 9 gauge.
The machine is easy to operate and maintain, which help us to ensure the smooth completion of the project.

Muneeb, General Manager
Chain Link Wire Mesh Making Machine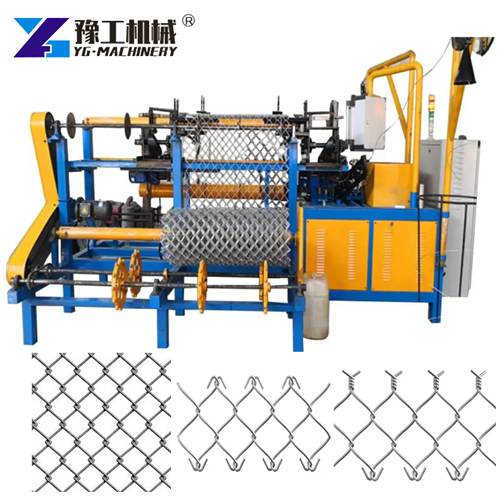 Chain link wire mesh making machines, also known as diamond mesh machines, spiral fence machines, cyclone fence machines, orthorhombic machines, are used to produce chain link fences of different sizes or diamond mesh.
Technical Parameters
| | | |
| --- | --- | --- |
| Model | YG-20-100 | YG-25-80 |
| Wire diameter | 1.3-4mm | 2-4mm |
| Mesh size | 20-100mm | 25-100mm |
| Mesh width | 0.5-4m | 0.5-4m |
| Speed | 70-80mm²/h | 120-180m²/h |
| Mesh length | 30m, adjustable freely according to your request | 30m, adjustable freely according to your request |
| Mesh side | Knuckled and twisted, or knuckle, or twisted | Knuckled and twisted, or knuckle, or twisted |
| Raw material | Galvanized wire, PVC-coated wire, etc. | Galvanized wire, PVC-coated wire, etc. |
| Machine size | 4.2*2.2*1.7m | 6.7*1.43*1.8m |
| Weight | 1800kg | 4200kg |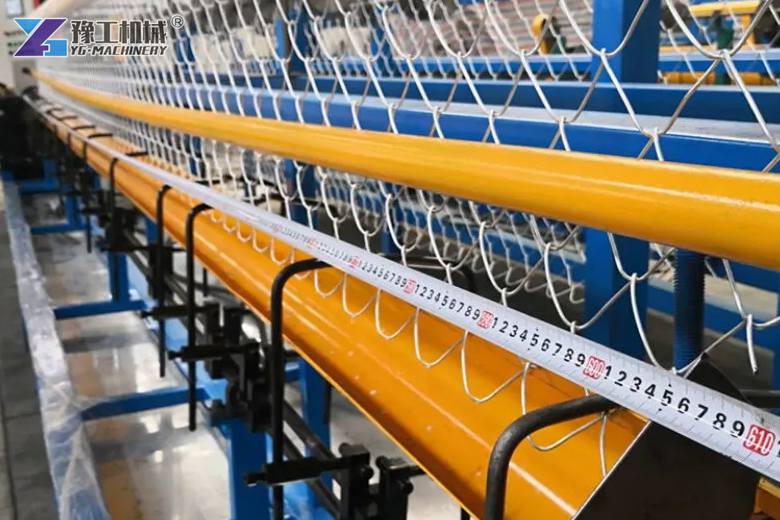 Features
It is used to create aesthetically pleasing and functional fences.
Simple operation, low mold cost, high production efficiency.
Various production specifications, high degree of automation (automatic wire rolling, automatic shearing, automatic mesh threading, automatic folding or twisting).
Save time, labor and high efficiency. One person can operate two machines at the same time.
The mesh quality is good, the faults are reduced, the failure rate is greatly reduced. Low price. Low maintenance cost.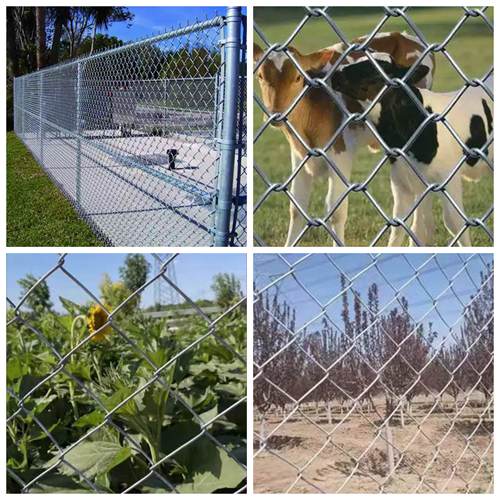 Applications of chain link wire mesh
Fencing around sports fields and playgrounds
Fencing around agricultural fields
Fencing around swimming pools and other recreational areas
Fencing around gardens and landscaping
Chain link wire mesh making machine, how much is it?
Are you looking for a fully automatic diamond mesh fence making machine? YG Machinery can help you. Our machines have been exported to many contries and regions, such as Morocco, Argentina, South Korea, Colombia, Algeria, Sri Lanka, Romania, Bangladesh, South Africa, Kyrgyzstan, Uzbekistan, Tajikistan, Malaysia, etc.
How to choose diamond wire mesh machine?
Clearly understand the purpose of the products produced by the chain link fence machine. For example, it is used for daily household use, industrial isolation, mine support, greening, etc.
We need to consider the output, how many diamond mesh can be produced per day.
The after-sales service of the chain link fence machine. Due to different operating habits and usage environments, the machine will more or less have minor problems. The quality of this after-sales service determines its production efficiency.
Consider the operability and start-up speed of the wire mesh weaving machine, which directly determines the output of rhombus mesh for a long time after purchasing the machine.
Consider the reputation of the product. YG chain link fence machine is made with high quality materials and components. So you can try our diamond wire mesh making machine, you will definitely be surprised by its effect.