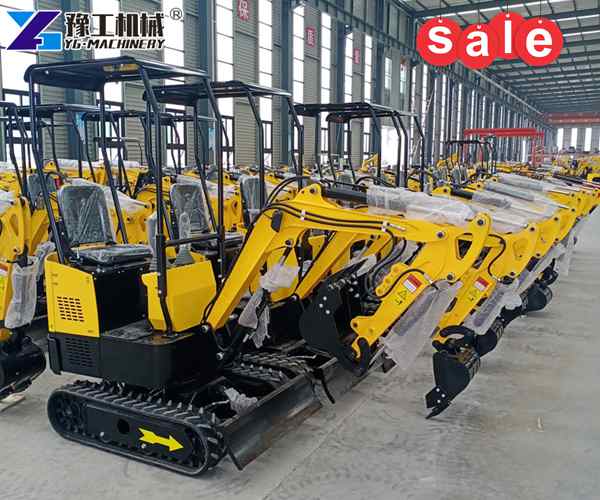 What is a 1-Ton Mini Excavator?
A 1-ton mini excavator is a compact excavator that weighs between 1,900 and 2,200 pounds. They are typically equipped with a bucket, but they can also be fitted with a variety of attachments, such as breakers, augers, and thumbs. Mini excavators are ideal for small projects where a larger excavator would be too big or too expensive.
What are the Benefits of Using a 1-Ton Mini Excavator?
There are many benefits to using a 1-ton mini excavator, including:
Compact size: Mini excavators are small enough to fit through narrow gates and work in tight spaces.
Versatility: Mini excavators can be used for a variety of tasks.
Ease of operation: Mini excavators are easy to learn how to operate.
Affordability: Mini excavators are relatively affordable.
Fuel efficiency: Mini excavators are fuel-efficient.
Versatile and powerful 1-ton mini excavator for sale
We're happy to answer any questions you have!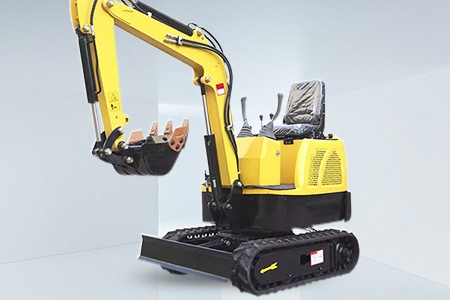 What are Some Common Uses for a 1-Ton Mini Excavator?
Digging trenches: Mini excavators are perfect for digging trenches for footings, foundations, and utility lines.
Excavating footings: Mini excavators can be used to excavate footings for sheds, decks, and other structures.
Landscaping: Mini excavators can be used to grade land, create ponds, and install landscaping features.
Demolition: Mini excavators can be used to demolish small structures, such as sheds and fences.
Post hole digging: Mini excavators can be used to dig post holes for fences, decks, and other structures.
Tree removal: You can use this mini excavator auger to remove small trees and stumps.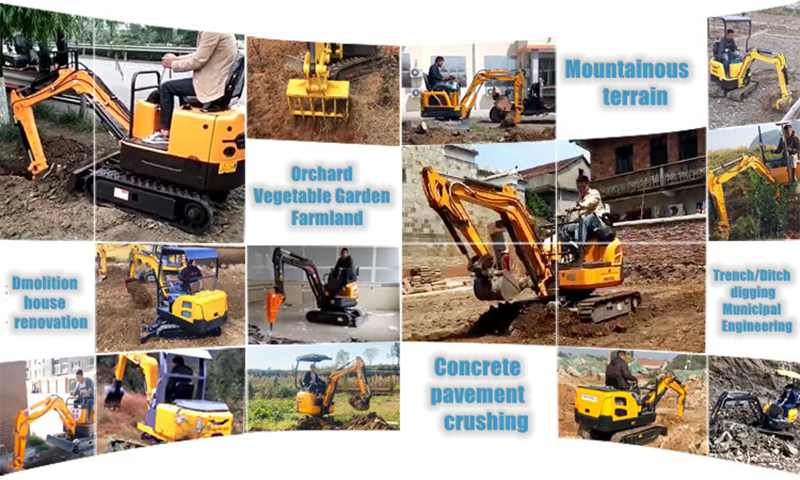 How to Choose the Right Mini Excavator
When choosing a 1-ton mini excavator, there are a few factors to consider, including:
Size: Make sure the mini excavator is the right size for your needs.
Features: Consider the features that are important to you, such as a cab, tracks, or a hydraulic thumb.
Price: Compare prices from different dealers to find the best deal.
You can also compare the small excavator through theses features:
Dig depth: The dig depth of a mini excavator is the maximum depth that it can dig.
Reach: The reach of a mini excavator is the maximum distance that it can reach.
Swing: The swing of a mini excavator is the maximum arc that it can swing.
Horsepower: The horsepower of a mini excavator is the amount of power that it has.
Weight: The weight of a mini excavator is important to consider, as it will affect the stability of the machine.
Where to Buy a Mini Excavator for sale
There are a watiety of places where you can purchase 1-ton mini excavators, including:
Is a 1-ton mini excavator suitable for my projects? What is the price of 1 ton small excavator?
24-hour sales hotline: +8613598866720
Safety Tips for Operating a 1-Ton Mini Excavator
Always follow the safety tips when operating a 1-ton excavator:
Wear appropriate safety gear, including eye protection, gloves, and a hard hat.
Read and understand the operator's manual before operating the machine.
Never overload the machine.
Be aware of your surroundings and watch for people and obstacles.
Never operate the machine while under the influence of alcohol or drugs.
Conclusion
1-ton excavator for sale is a versatile and powerful tool. You can use it for a wide variety of tasks. They are perfect for homeowners and professionals who need a compact and affordable excavator. With proper care and maintenance, a 1-ton excavator will provide you with years of reliable service.