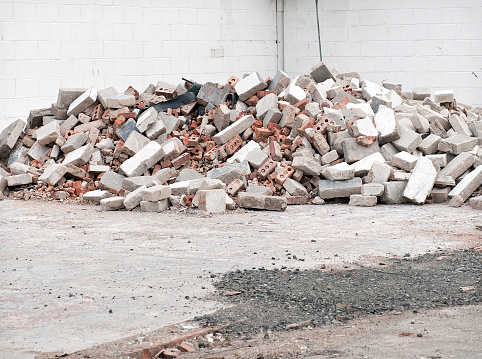 Construction waste mainly comes from new urban buildings, municipal construction projects, demolished old buildings and decoration waste, of which more than 80% is solid waste generated from new urban buildings, municipal construction projects and demolition of old buildings, and close to 20% is various solid waste generated by decoration and decoration.
"Garbage is a misplaced resource", and construction waste is known as "urban treasure". The processing of construction waste itself is "turning waste into treasure". There is no loss in processing construction waste, but it is a multi-profit project. So, how exactly is construction waste processed into various recycling resources? What equipment is needed and what matters need to be paid attention to? Let's talk about it in detail next.
Construction waste treatment production line
Currently, construction waste production lines are mainly divided into two types: fixed and mobile.
The so-called fixed production line means that the entire production line equipment is fixed on the ground. In the early stage of installation, a foundation needs to be laid to make a cement foundation base, and then the entire production line equipment is installed.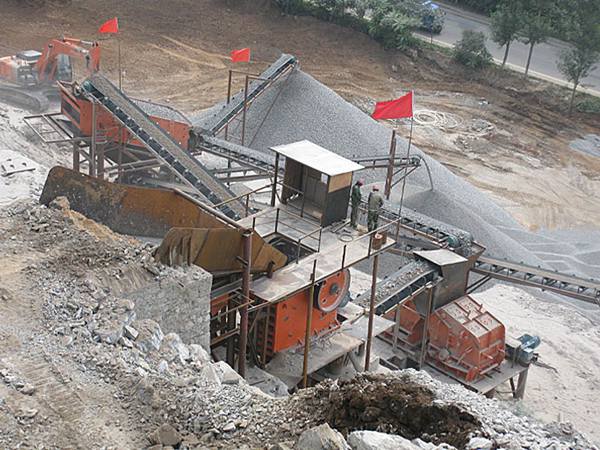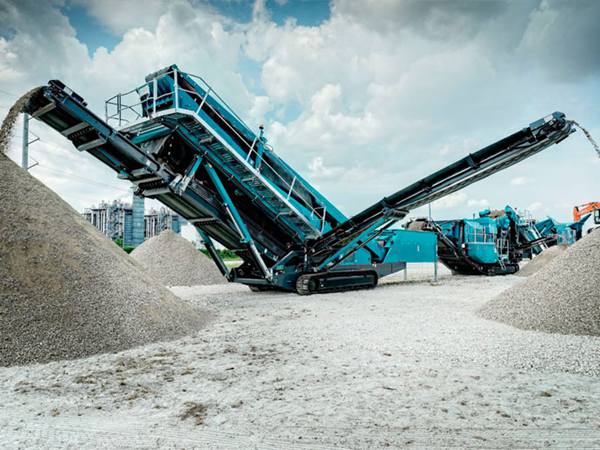 As for the mobile production line, all its production equipment is fixed on a vehicle-mounted system, similar to excavators, tanks, etc., and flexible movement and combined operations of various equipment are achieved through crawlers. It is relatively more convenient for the urban construction waste treatment industry that has a short project cycle and often needs to change processing sites.
The difference between the two production lines lies in the installation form of the equipment, and the basic working principles are the same.
Construction Waste Crusher Equipment
It is mainly composed of vibrating feeder-jaw crusher-impact crusher-belt conveyor-iron remover-vibrating screen-sand washing machine.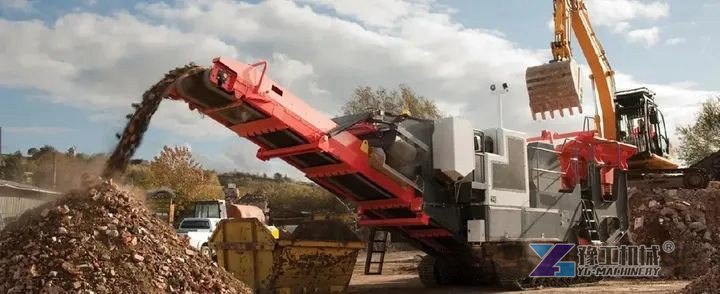 Construction waste treatment equipment can conveniently and quickly realize the crushing, screening and impurity removal treatment of construction waste. The sorted construction waste undergoes specific iron removal equipment to remove the iron substances contained in it, and is crushed by coarse crushing, medium crushing, and even fine crushing equipment to process into recycled sand and gravel aggregates of a certain particle size, such as roadbed stones, burn-free Bricks, cement admixtures, etc.
Application areas
Concrete and garbage recycling, construction waste processing, quarries, coal mining;
Applicable materials
Construction waste, iron ore, manganese ore, river pebbles, granite, limestone, river rocks, aluminum ore, etc.;
Performance Features
Crushing and screening concrete fragments, asphalt blocks, bricks, stones, wood, plastics, gypsum and mortar, steel and non-metals, etc.
Working purpose
Construction waste treatment equipment can conveniently and quickly realize the crushing, screening and impurity removal of construction waste.
YG Machinery has been researching construction waste sorting production line equipment for many years. Guaranteed quality. We can provide design solutions based on the actual situation of customers.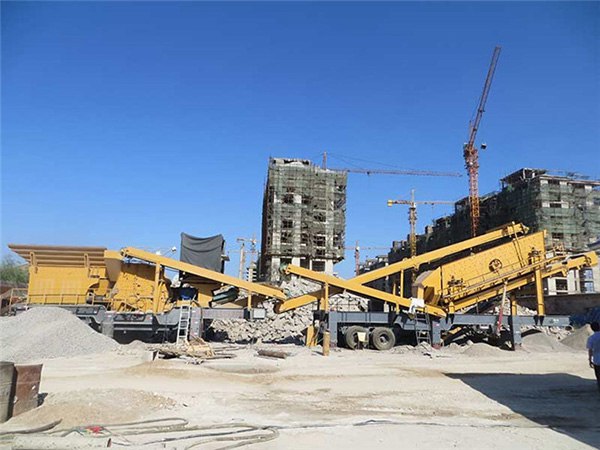 Advantages of crushing station equipment
Good mobility: The construction waste crusher can be used and moved into demolition sites, construction sites. The site can be roughly leveled for crushing production operations.
Good environmental protection: low noise, low dust and low pollution. It is suitable for production operations in urban village demolition and reconstruction areas.
Good economy: Small footprint, no need for a fixed site, and low land and infrastructure investment costs.
Processing process of construction waste treatment equipment
Primary crushing – magnetic separation (removing steel bars and other waste) – screening (screening of miscellaneous soil) – secondary crushing (crushing concrete blocks, bricks, etc. after primary crushing) – air separation ( Separating light substances in construction waste) – Screening (screening according to the different building stones generated) – Cleaning and dehydration (sand cleaning and dehydration, sand transporting finished products). The processed recycled aggregate can be widely used in subways, roads, greening and other projects.
Construction Waste Crusher Supplier – YG Machinery
Our company has advanced construction waste treatment equipment technology and developed a stone production line consisting of a movable jaw crushing station + a movable cone crushing station + a movable screening station. This production line features a refined production line configuration and flexible transitions. The operation is used in crushing and screening of stone in quarries and mines. In addition, it also has a movable impact crushing station + a movable pre-screening station and a fixed waste recycling production line. This production line can realize the recycling of construction waste through pre-screening and crushing of materials. It can perfectly realize many benefits such as resource reuse, cost saving and environmental protection.