All-in-one PPF cutting machine
It can cut paint protection film (PPF) to fit the specific contours of a car.
Supports all car makes and models
CE / CC / FC Certificate
Its car data is up-to-date and global.
24-hour sales hotline: +8613598866720
PPF cutting machine with pre-cut templates for all car models
YG-9009 PPF cutting machine is a universal PPF cutting machine that supports all brands of car data. It has a comprehensive library of pre-cut templates for all car models, and its car data is up-to-date and global.
Technical Parameters
| | |
| --- | --- |
| Model | YG-9009 |
| Motherboard | 32-bit dual control intelligent chip |
| Control panel | 3.2 inch color high-definition display screen |
| Drive | Dual silent drive system |
| Feed method | High precision imported integrated steel spindles |
| Origin positioning | Clearance system, any origin setting |
| Positioning method | Arbitrary point positioning origin contour cutting |
| Maximum feed width | 1650mm |
| Maximum cutting width | 1550mm |
| Maximum cutting speed | 800mm/s |
| Maximum cutting length | Infinite length |
| Maximum cutting thickness | 1mm |
| Adsorption fan power | 12V 0.38A 0.66A Silent Strong Wind Centrifugal Turbine Adsorption Fan |
| Adsorption capacity | 90 CFM-6level -13.8/square meter |
| Knife pressure | 0-500g (digital adjustment) Normal use knife pressure: 110g |
| Mechanical accuracy | 0.01mm |
| Repetitive accuracy | 0.01mm |
| Types of drawing pens | Various water-based, oil-based, atomic paint pens, poster pens with a diameter of 11.4mm |
| Drawing instruction | DM-PL/HPGL automatic recognition |
| interface | USB2.0/USB drive/9-pin serial port |
| Source | AC110V /260V+10%,50Hz-60Hz |
| Power | < 330W |
| Installation dimensions | 2000*1200*1300mm |
| Weight | 75kg |
Paint Protection Film Plotter Features
With a user-friendly interface and clear instructions, the machine is easy to use and operate.
Support various cutting materials: TPU invisible car clothing, color changing film, glossy film, etc.
Servo motion control system, low cutting noise, fast speed.
Supports multiple data transmission methods: USB / COM port / Ethernet port interface.
Up-to-date car data, with car data for all regions and markets.
Come with ppf plotter software, this allows you to design and create your own custom PPF patterns. This can be useful for creating unique or complex PPF installations.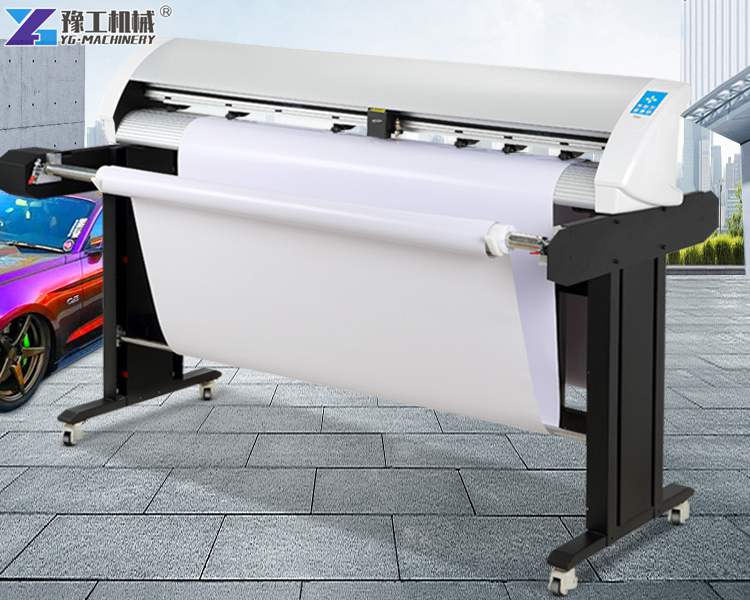 What is ppf cutting machine price?
If you are considering offering PPF installation services, it is important to invest in a high-quality PPF cutting machine, like YG-9009 . This will help you to provide your customers with the best possible service and results.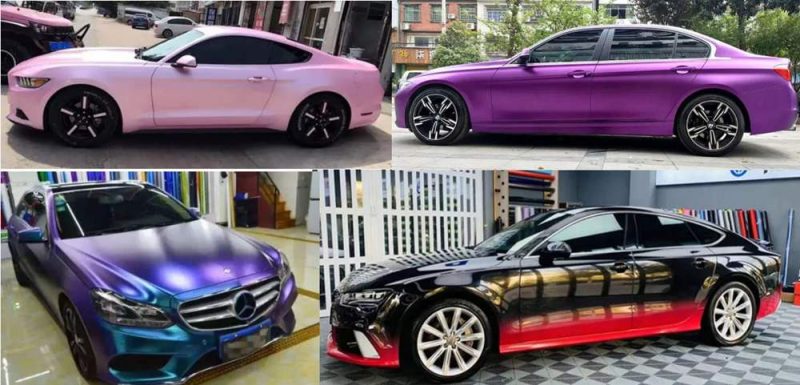 Why choose YG?
YG-9009 can cut PPF with a high degree of accuracy. There will be no gaps or wrinkles. The machine will help you to save labor cost and time. It is able to cut PPF quickly and efficiently. Besides, if you have any questions or problems with the machine, we are always here to help. So choose the best PPF cutting machine for your needs and budget, you will never be disappointed.
Have a question about our new PPF cutting machine? Contact us today for more information.
Car body wrap or Car color-changing film
People often say that when you buy a new car, you need to wear an invisible car wrap. So what is a car body wrap? What is the difference between it and a car color-changing film?
The difference between invisible car clothing and car color-changing film is:
The functions are different: the invisible car cover is attached to the surface of the car paint through the polymer material TPU to protect the original paint and improve the brightness; the car color-changing film is a film for the entire car body, including the body and rearview mirror. To achieve the effect of changing the color of the car.
Different material structures: invisible car clothing is a high-performance low-viscosity polyvinyl chloride film; color-changing film is a film with rich and diverse colors.
Other differences: Invisible car clothing can enhance the protective effect of the original car paint without damaging the original car paint. The car color-changing film can be used in a rich range of colors without damaging the original car paint. Hundreds of colors can be used. The selected film perfectly covers and adheres to the car body to achieve the effect of changing the color of the car without leaving a trace.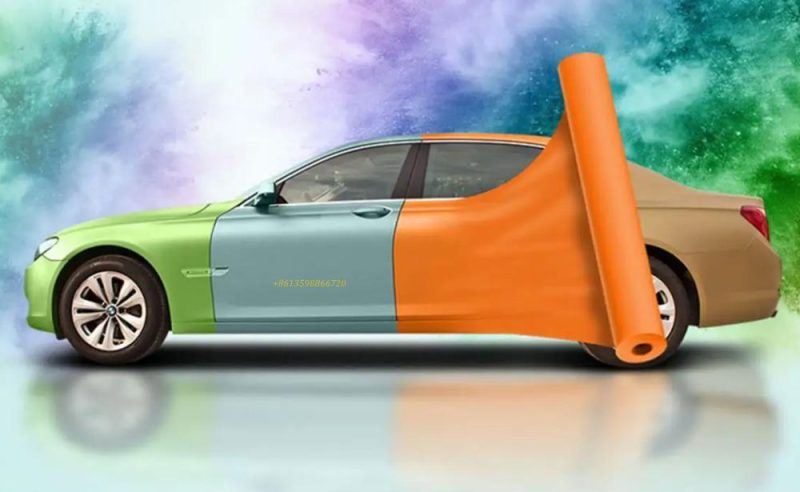 Interested in this paint protection film plotter? Contact us today for a free consultation.